---
UPCOMING EXHIBITIONS:
---
We are excited to announce our upcoming exhibitions and commissioned projects for 2023 including works for Parrish Art Museum (NY), Nevada Museum of Art, and 21c Museum Hotel Cincinnati, 21c Museum Hotel St Louis and 21c Museum Hotel Louisville. More details coming soon!
---
CURRENT EXHIBITIONS :
---
A new permanent installation "CONVERSAZIONO SACRE/SACRED CONVERSATIONS" commissioned for the ACCADEMIA CARRARA in Bergamo, Italy opened January 28, 2023.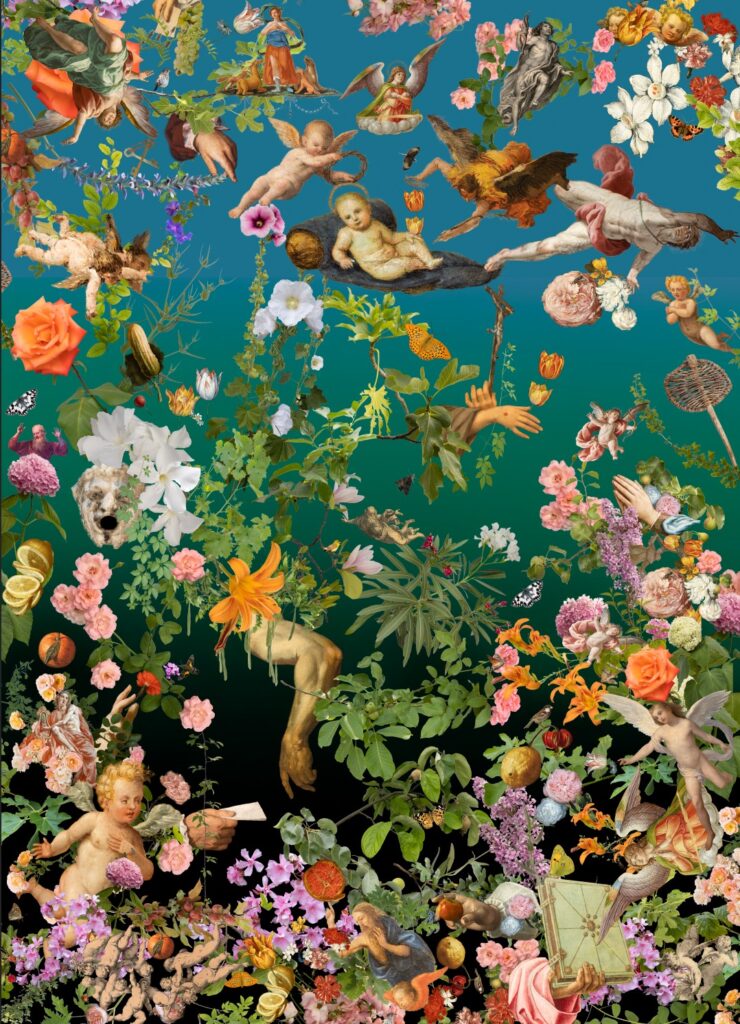 "The Practices of Everyday Life" by Fallen Fruit at 21C Museum Hotel, Louisville, Kentucky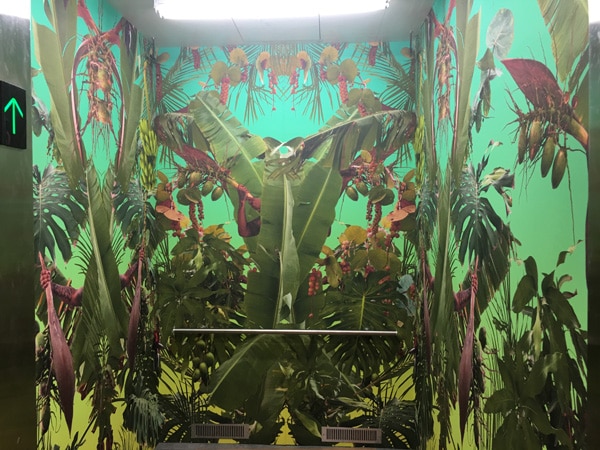 "All Tomorrow's Parties" by Fallen Fruit at The Bunker, West Palm Beach, Beth Rudin DeWoody's private art space.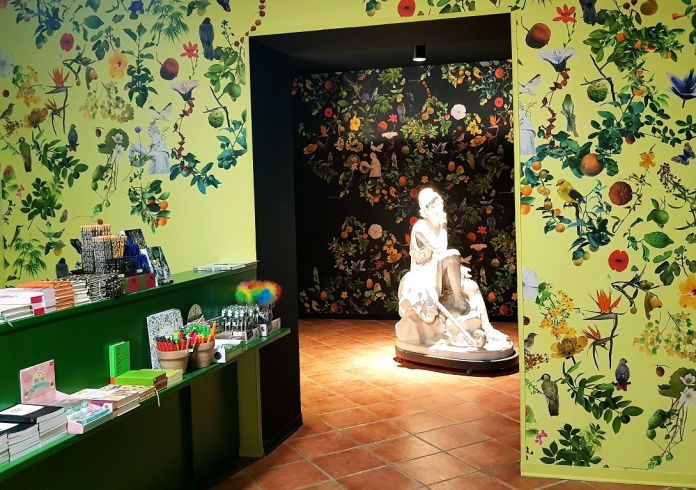 'Spektro Comleto' by Fallen Fruit at Orto Botanico, Palermo, Sicily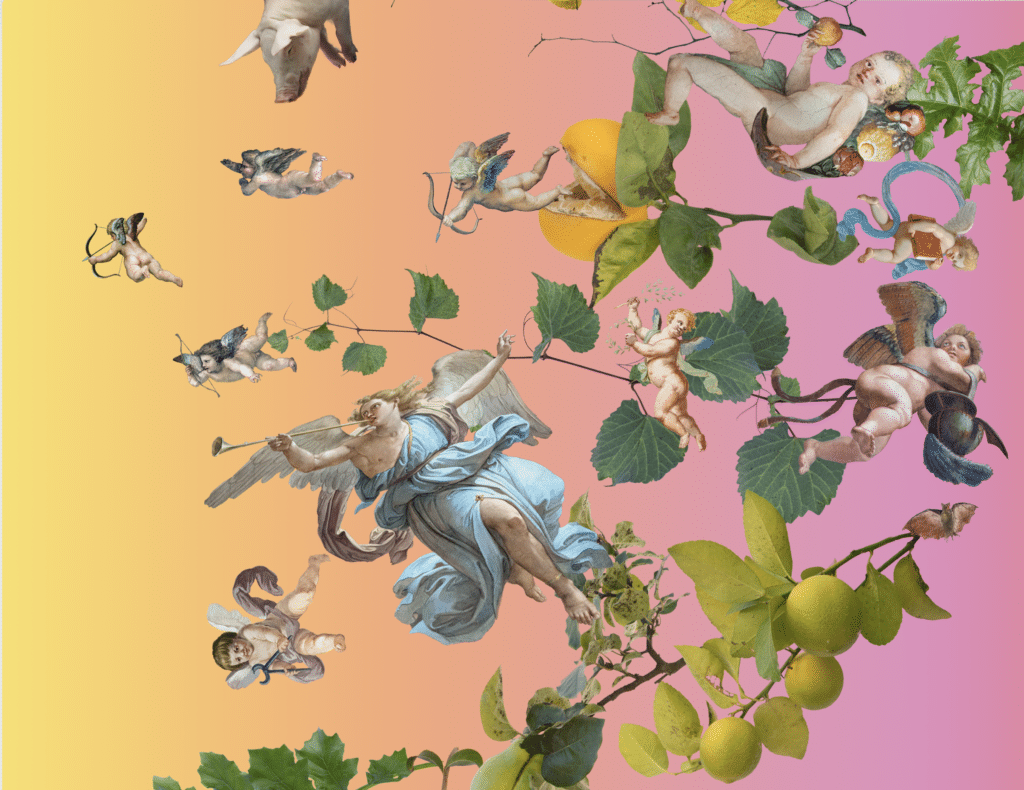 ---
RECENT PAST EXHIBITIONS:
---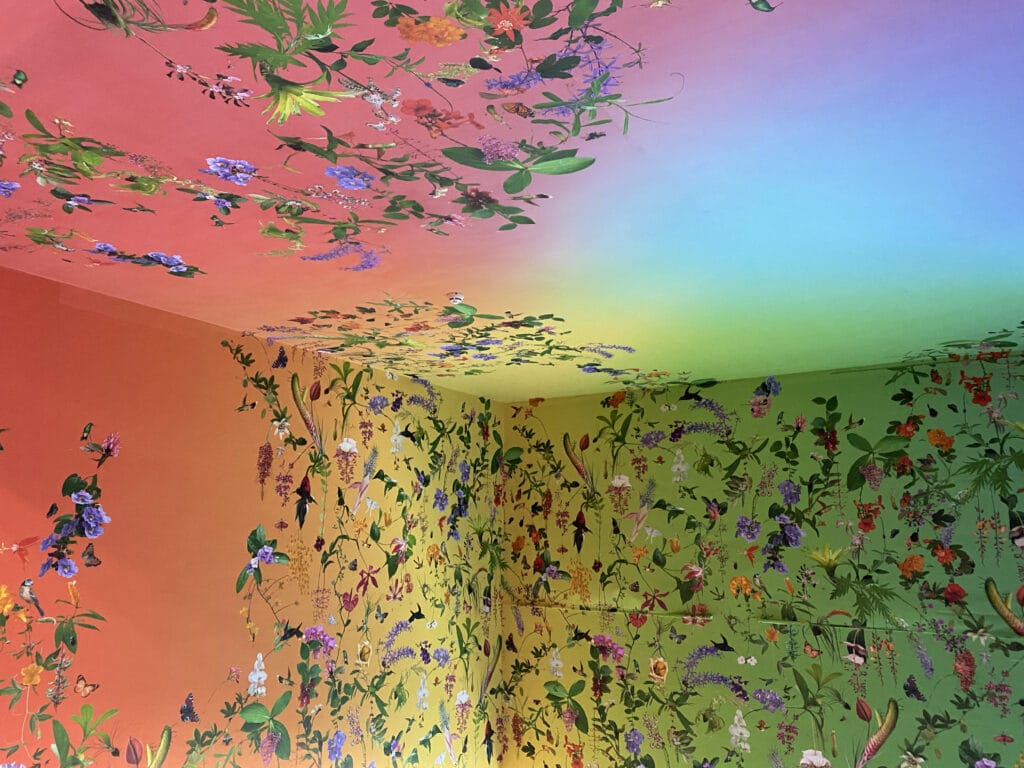 Plan(e)t – Fallen Fruit art installation in Tel Aviv! Fallen Fruit is part of the group exhibition, Plan(e)t on view at TAU University Art Gallery, Tel Aviv, Israel through April/May 2021.
November 13, 2021 Endless Orchard, Los Angeles State Historic Park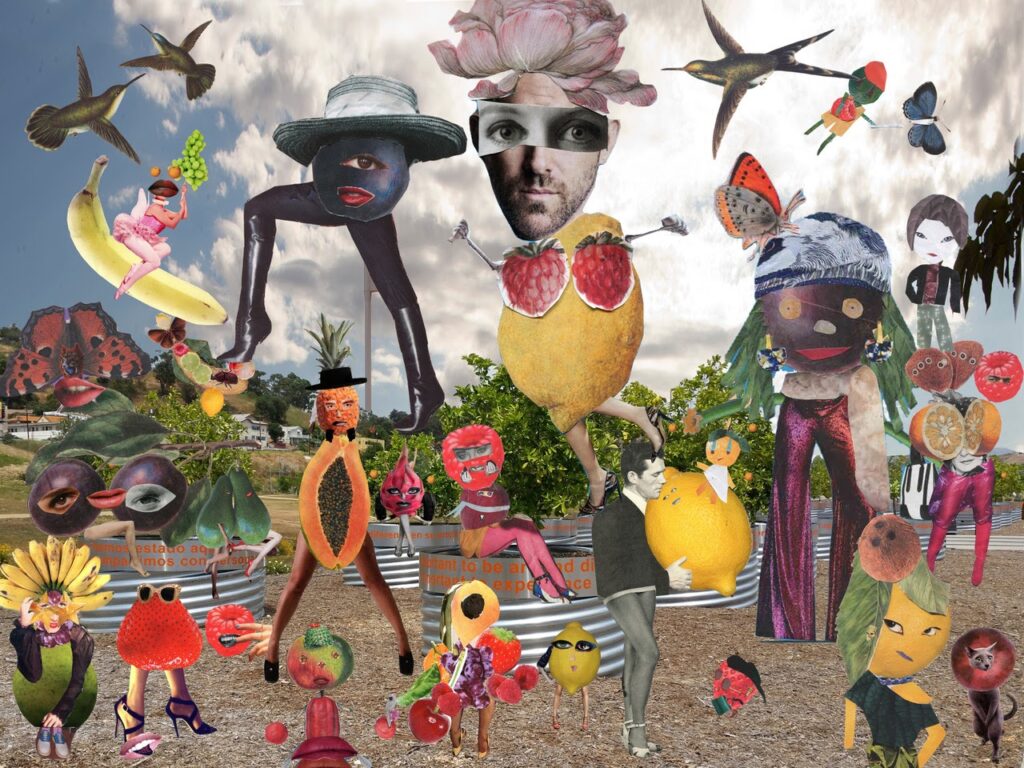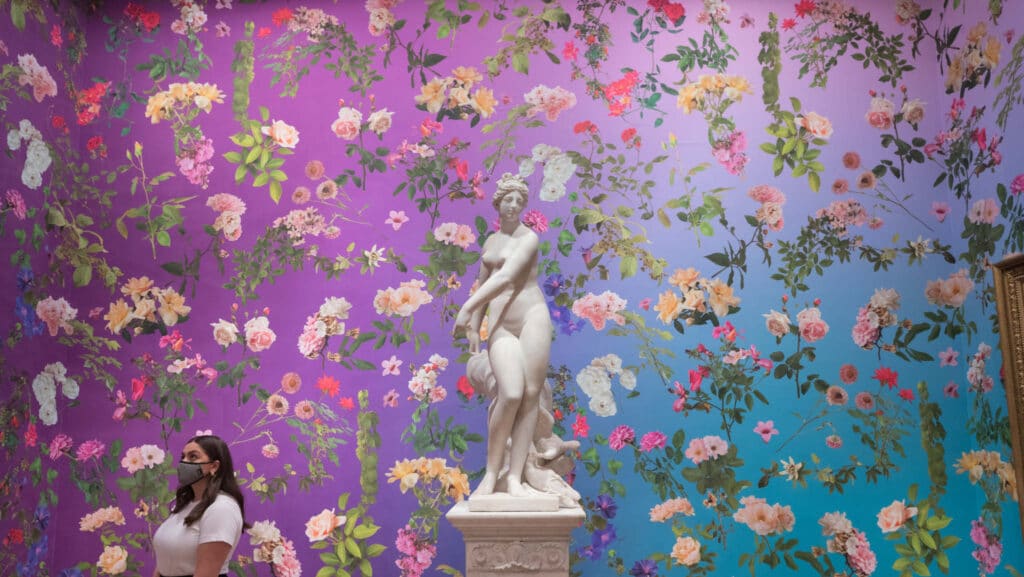 OCTOBER 2019 – FEBRUARY 2020
SUPERSHOW by Fallen Fruit at PDC Design Gallery, West Hollywood, California
---
PERMANENT COLLECTIONS / PERMANENT ARTWORK INSTALLATIONS
---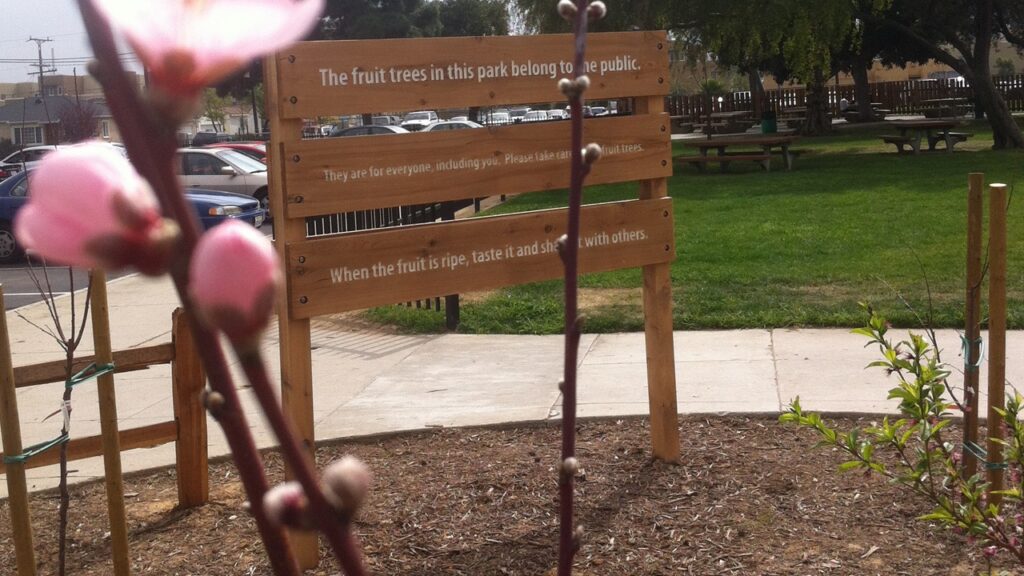 Los Angeles Historic State Parks, Los Angeles, California
The County of Los Angeles, California
The City of Riverside, California
The City of Torrance, California
The City of Victorville, California
The City of Columbus, Ohio
The City of New Orleans, Louisiana
The City of Buffalo, New York
The Cathedral of St. John the Divine, New York, New York
The City of Madrid, Madrid, Spain
The County of San Bernardino, California
Lisser Art Museum, Netherlands
The Los Angeles County Museum of Art, Los Angeles, California
Fringe Exhibitions, Media Archives, Los Angeles, California
Museum of Modern Art, Print Archives, New York, New York
The City of Bergen, Norway
Accademia Carrara, Bergamo, Italy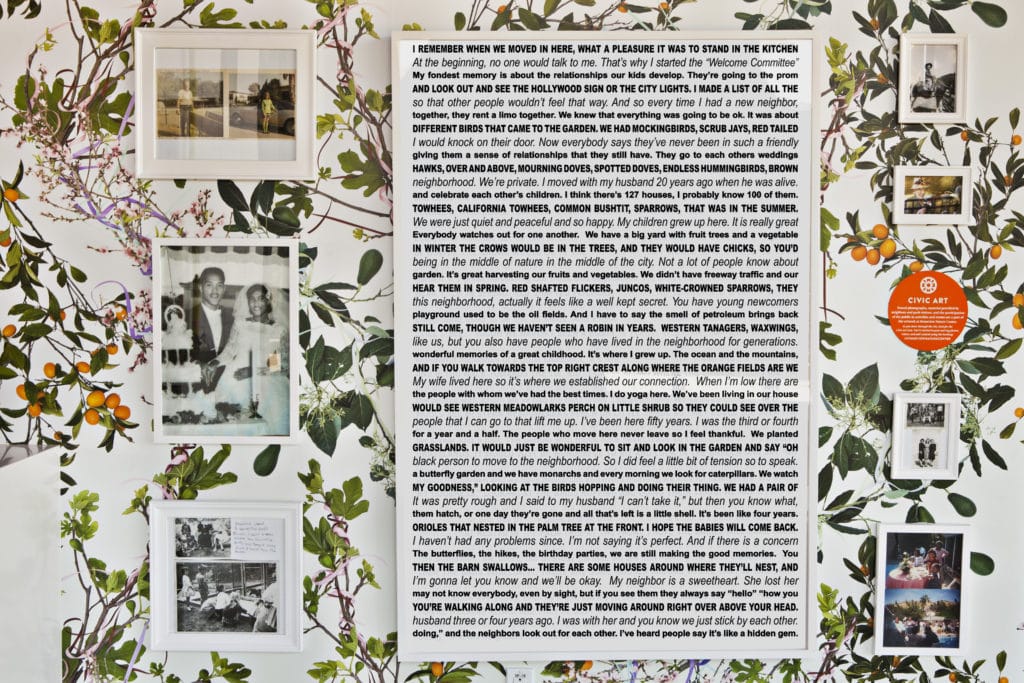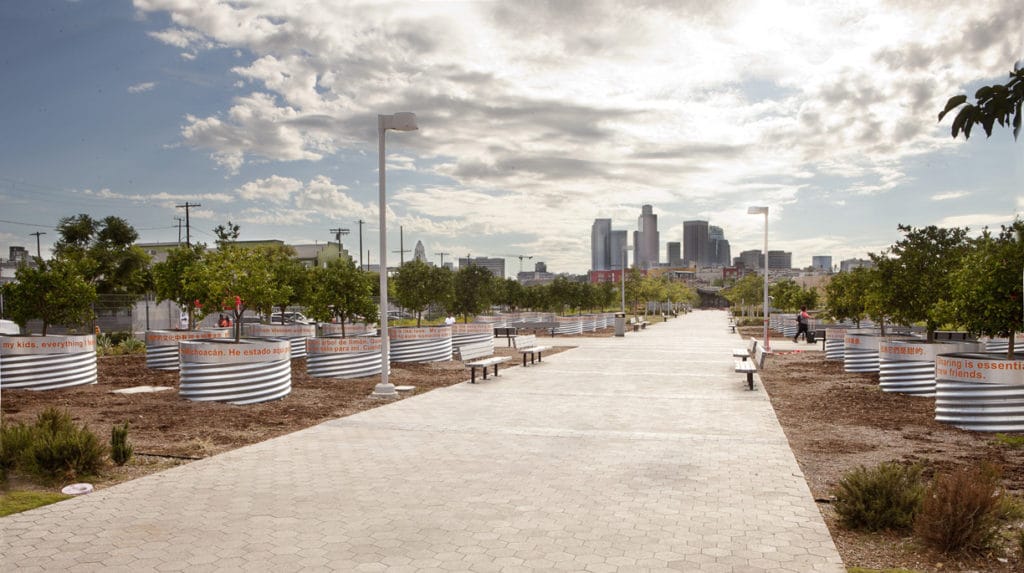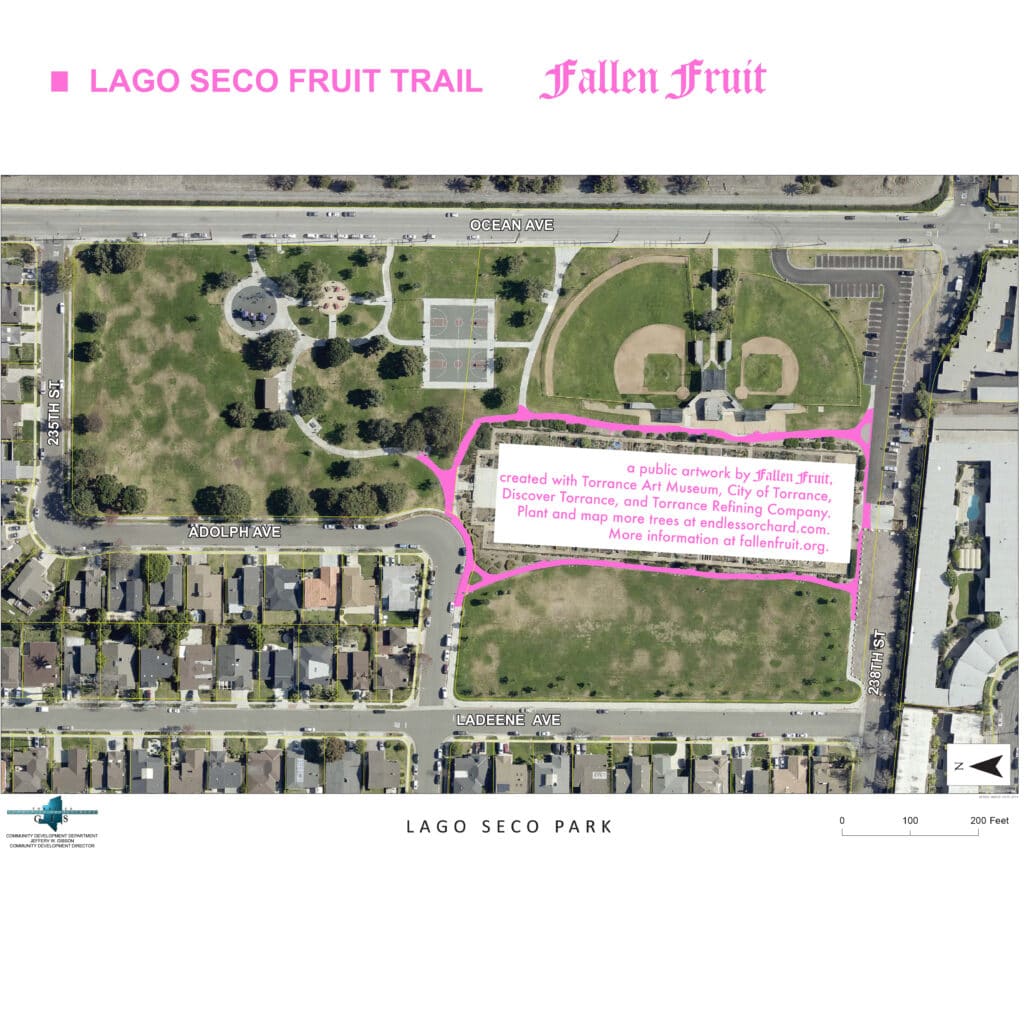 ---
To purchase Fallen Fruit art prints — contact Jackson Fine Art Gallery