April 6, 2021
WIE IM PARADIES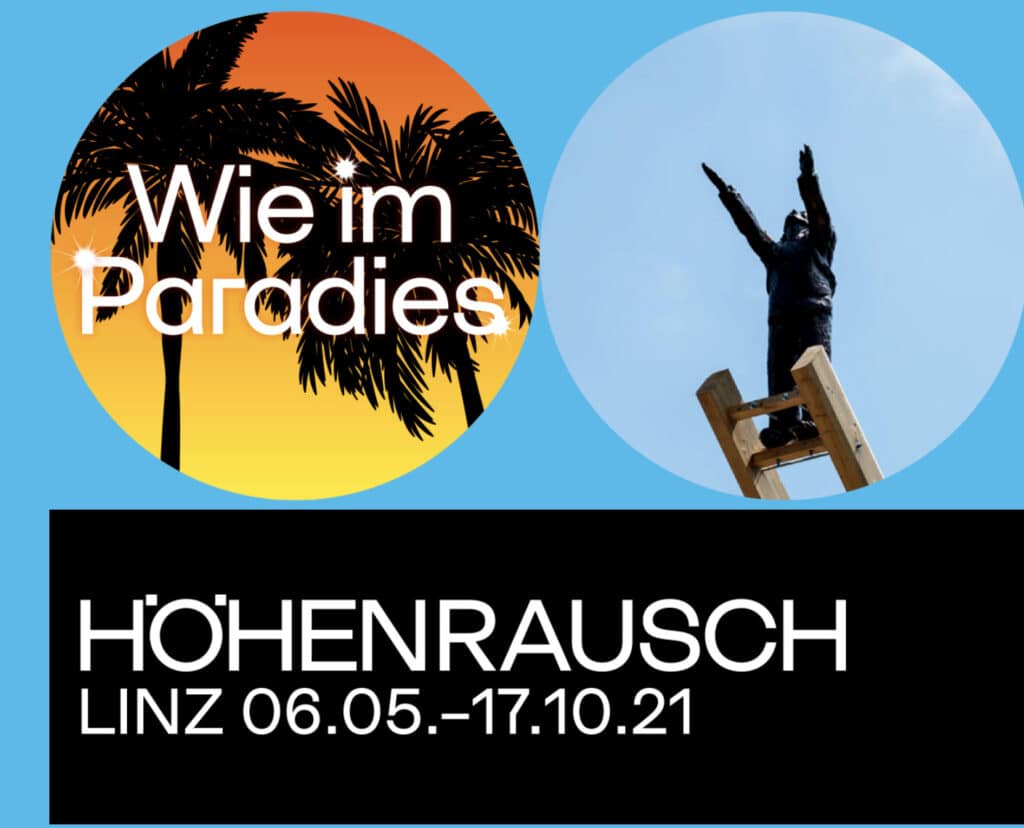 LIKE IN PARADISE I WIE IM PARADIES
HÖHENRAUSCH Museum, Linz, Austria
OPENS MAY 6, 2021
Fallen Fruit, along with more than 40 international artists have transformed HÖHENRAUSCH.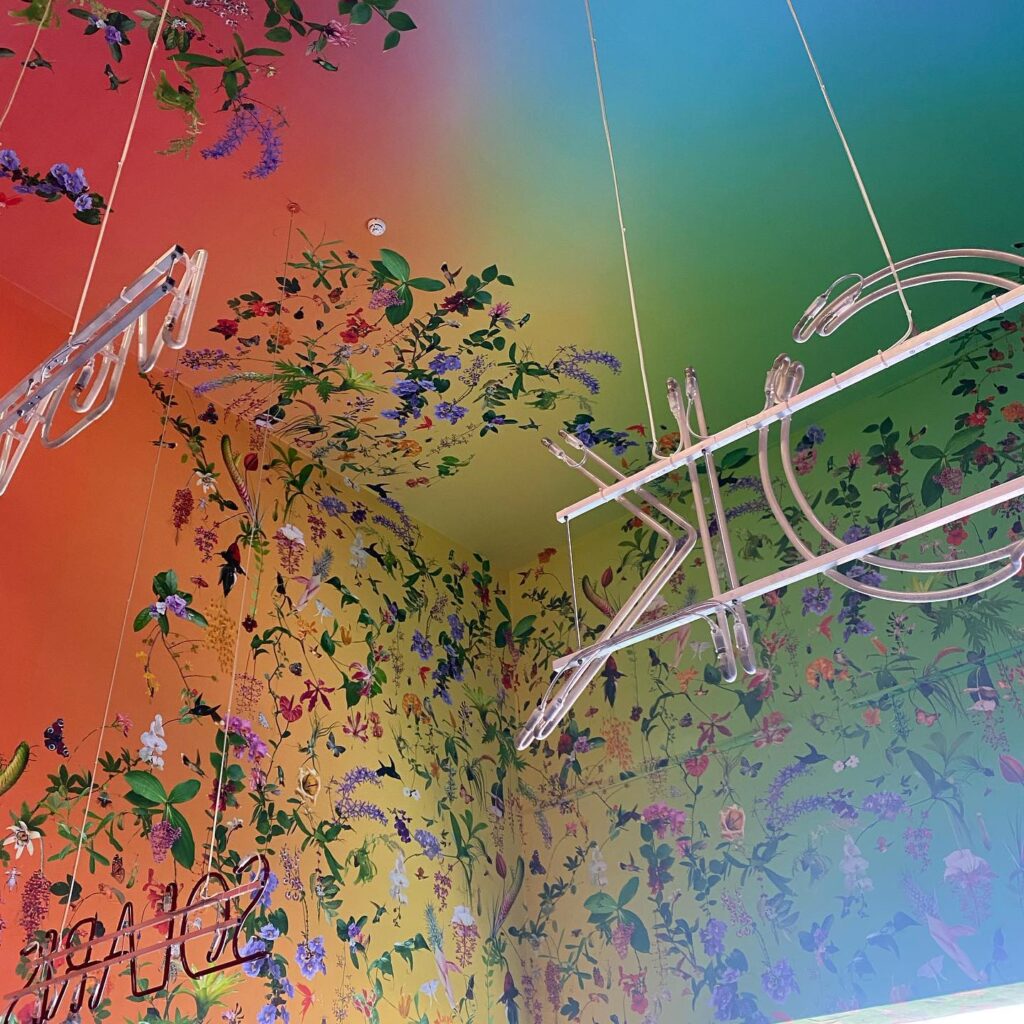 The multi-part exhibition trail leads through the OK Center, onto the rooftops of Linz, up atop the historical attics of the former Ursuline convent into the Ursuline Church.
curators: Martin Sturm, Rainer Zendron
Duftende Liebesgedichte, ein Spiegelgarten mit Kirschbäumen, ein künstlicher Vogelschwarm als Baum der Erinnerung, ein wachsendes Kunstwerk aus Kunstdünger und Fans, die verzückt Lieder von Madonna singen: Mehr als 40 internationale Künstler*innen verwandeln den HÖHENRAUSCH in ein weltliches Paradies, entwickeln Räume für individuelle Träume und blicken hinter die Fassaden käuflicher Illusionen.
WIE IM PARADIES: Heutzutage ist der Begriff "Paradies" fest im "Diesseits" verankert und ein fixer Bestandteil unserer Alltagskultur und Konsumwelt geworden. Ob als Bezeichnung für Einkaufszentren, Urlaubsziele oder Swingerclubs: Wir schaffen uns "künstliche Paradiese", die Momente der Glückseligkeit schenken oder diese wenigstens versprechen.
Der mehrteilige Ausstellungsparcours führt durch die Räume des OK hinauf auf die Dächer von Linz und über die Dachböden des ehemaligen Ursulinenklosters in die Ursulinenkirche. Unvergessliche Eindrücke für Groß und Klein!
Kuratoren: Martin Sturm, Rainer Zendron