October 6, 2016
Sites Unseen – Lemonade Stand in San Francisco!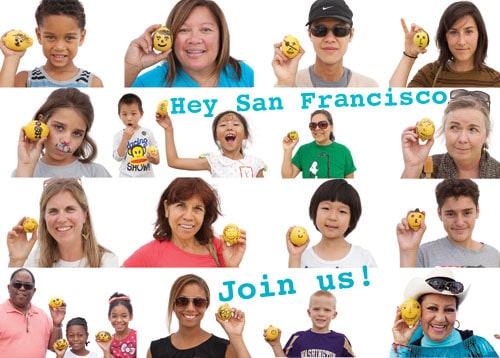 Sites Unseen will present its first large scale public art installation Sunday, October 9, 2016 from 3PM–6PM at a free all-ages event adjacent to the Moscone Center Garage at 255 Third Street in downtown San Francisco's Yerba Buena neighborhood. At 3:30PM, project and community leaders will gather at the northwest corner of the garage to present opening remarks.
The event, open to all, will celebrate the installation of "Moscone Contemporary Art Centre & Garage," artist Barry McGee's multi-colored painted artwork installed in several locations on the exterior of the Moscone Center Garage. The event will also feature temporary, participatory programming by local artists Ramekon O'Arwisters and Leah Rosenberg, and by Los Angeles-based artist collective Fallen Fruit.