November 3, 2014
FOODWAYS – Pelican Bomb exhibition during P3+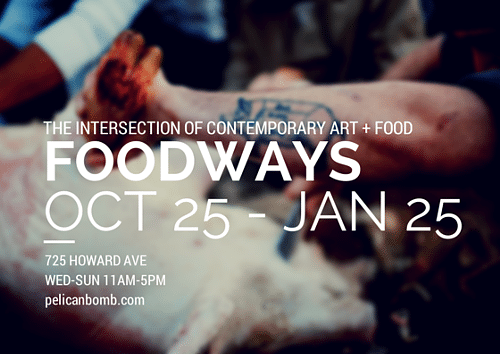 October 25, 2014 – January 25, 2015
Exhibition hours: Wednesday – Sunday, 11 AM – 5 PM
Opening reception: Sunday, October 26, 2 – 5 PM
Pelican Bomb invited Fallen Fruit to reinstall a new version of "The Fruit Doesn't Fall Far From The Tree" and "Everyone's A Georgia Peach"- an exhibition we did at the Atlanta Contemporary Art Center in 2013.   Thank you to everyone!

Pelican Bomb is pleased to present FOODWAYS, an exhibition of contemporary artist practices that uses food as a lens to examine the preservation culture. On view at 725 Howard Avenue, it is housed in the future home of the New Orleans Culinary and Hospitality Institute. The exhibition coincides with Prospect.3, as part of the international art biennial's P3+ satellite program.
FOODWAYS artists: Artemis Antippas, Chris Chambers, Clare Crespo, Denny Culbert, Roger Cain, Vanessa Centeno, Fallen Fruit (David Burns and Austin Young), Tina Girouard, Harriet Hoover and Early Smith, Rush Jagoe, Jenny LeBlanc, Michi Meko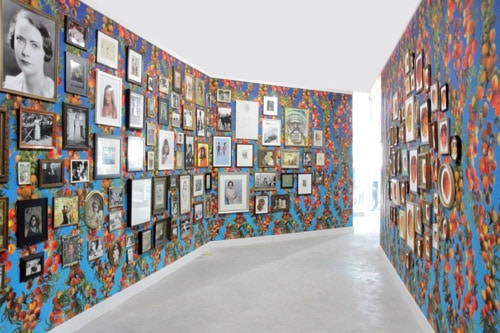 Thank you Ana Walker Skillman, Kim Dennis, Karen Tauches, Hammonds House, Wren's Nest, the Aishman family, Larry Anderson, and the people of Atlanta for contributing works from your private collections.