October 28, 2017
Fallen Fruit Magazine- Stoneview Nature Center Edition – Nov. 11th
Fallen Fruit Magazine – The Stoneview Nature Center edition
Hey everyone! Let's make a zine – about Baldwin Hill's families, friends, and history!
A 3 hour collaboration with anyone who wants to participate. Come make a Magazine with us! Inspired by the the neighbors surrounding Stoneview Nature Center!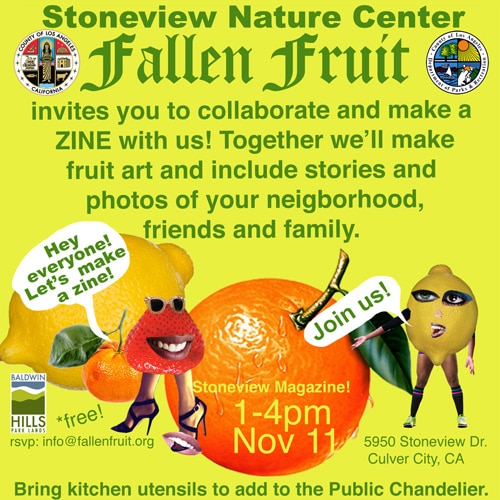 The artists of FALLEN FRUIT, David Burns and Austin Young, invite you to a 3 hour collaboration with anyone who wants to participate. Come make a Magazine with us inspired by your neighborhood! Share your photos and stories- these will become a collaborative zine, available as a free downloadable pdf and also onsite at Stoneview Nature Center.
Nov. 11th 1-4pm rsvp here: Send Mail
The event will take place at Stoneview Nature Center. It's free and open to the public of all ages –– we can't wait to see you there!
STONEVIEW MAGAZINE
Bring family photos from Baldwin Hills neighborhood.
PUBLIC CHANDELIER
Bring your kitchen utensils- large or small- to add to the public chandelier.
Fallen Fruit Magazine brings together public participation, local histories and story-telling. Using strategies of collage this temporary team collaborators use fruit as a symbol, object and/or subject to create original editorial content to produce in a one-day a site-specific limited edition contemporary culture magazine. This edition is unique and is editorially focused on histories the neighborhood and community.
Bring meaningful family photos from the neighborhood. portraits of elders in the community and historical events. We'll create cut-out collage, hand-made graphics, illustrations for short written text, original artwork, current event commentary all through a lens of fruit, love and contemporary culture. The final document becomes an electronic PDF available for download.
In addition to providing the materials for their public participatory project, Fallen Fruit Magazine, which included cutouts of various fruit and fashion magazines, the artists ask participants while they work to think of and include their own stories.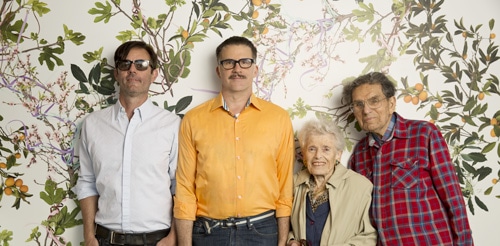 The Charlotte North Carolina 'Queen City' edition: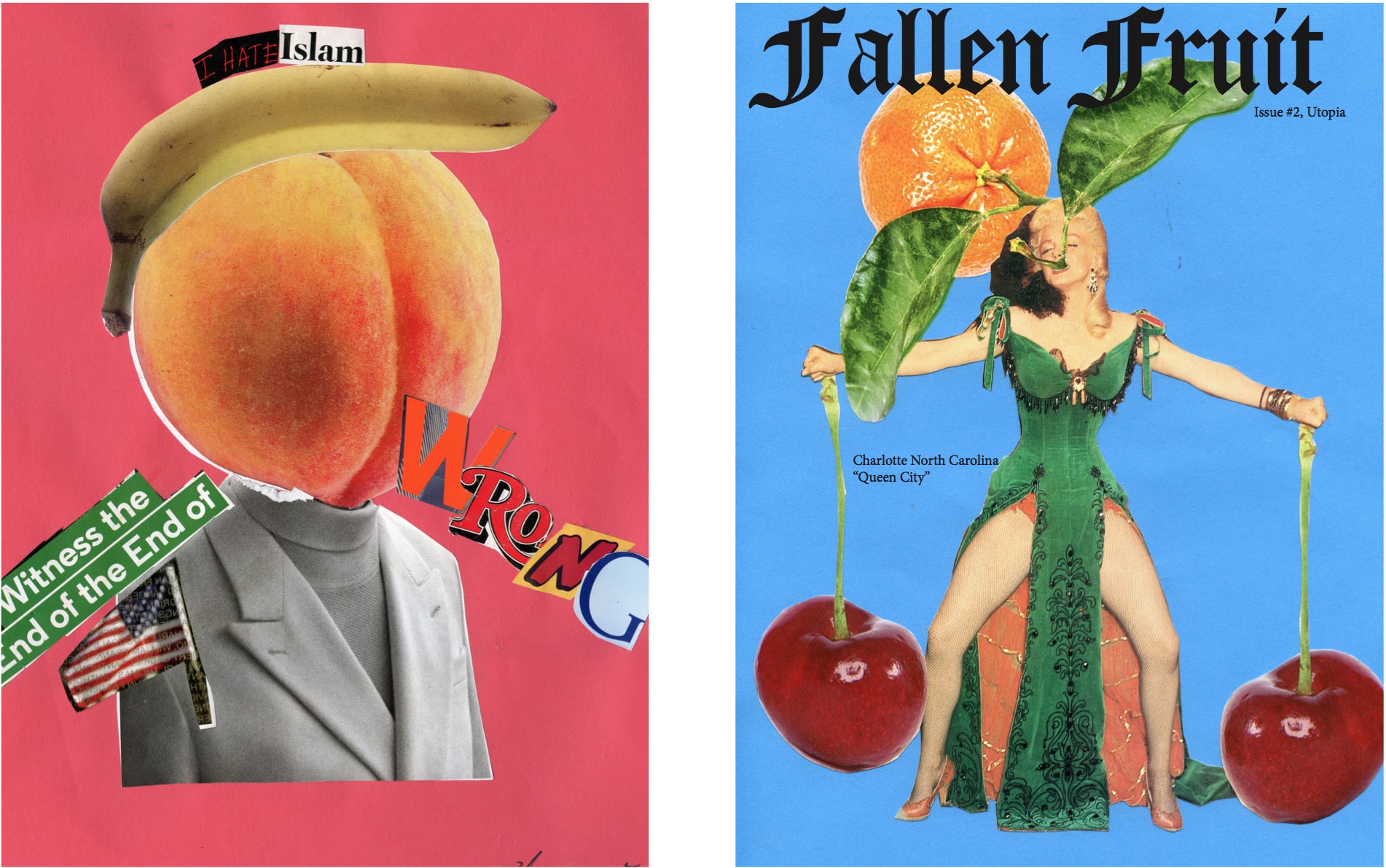 The Puerto Vallarta 'Mango' edition: