Fallen Fruit MASTER Class
Stoneview Nature Center
Saturday, February 24th
from 11am to 2pm
We are hosting our first ever MASTERCLASS to learn about
fruit tree care, master pruning, micronutrients, planting in public spaces. This is a one-day course that is 100% free (no charge) to the public.
We are limited to 15 spaces and applications are accepted through February 16th, 2018.
apply here by February 16th: http://bit.ly/fruitmaster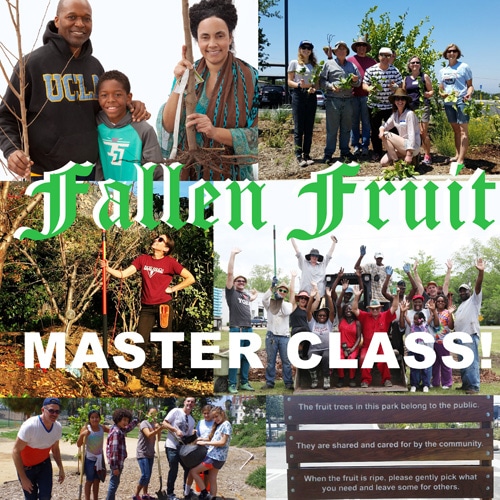 It is a brief application process and we are looking for active and engaged community leaders who are participating in community engagement and transforming neighborhoods in Los Angeles County.
Each participant will get hands on training on master tree care and receive 3 fruit trees to plant in your neighborhoods public spaces.
Please contact us with any questions.
Learn your fruits!
Let's hangout and knowledge share!
Stoneview Nature Center
5950 Stoneview Dr, Culver City, CA 90232
fallenfruit.org