David Burns and Austin Young/Fallen Fruit, (American)
The Practices of Everyday Life, 2016
Site-specific installation for 21c at Proof On Main. Mixed media, including wallpaper, painting, prints, and found objects
"Fallen Fruit's immersion into the people and places that have shaped this community reveals a multitude of stories and connections in a visually dazzling and profoundly genuine expression of place making," said Alice Gray Stites, 21c Museum's  ground-breaking director and chief curator. "21c is proud to have commissioned an ambitious project that is truly locally engaged and globally connected. The installation addresses a universal aspect of the human condition, hunger—to be fed, to be seen, to belong, to be loved. The persistence of these desires fosters the continuity of ritual: the practices of everyday life don't really change—we eat, drink, we talk, we congregate and celebrate in ways that would be recognizable to our forbears at least a century ago—these acts retain meaning and promise."
David Burns and Austin Young, who work as the duo Fallen Fruit, explore and transform located geographies and narrative histories at the intersections of public and private spaces. This site-specific commission is inspired by a wide range of definitions of "the public," from the stranger or passerby to the vast public spaces of the Internet, and includes collective histories found in native and creationist mythologies, generational knowledge, and public and private archives.
"We created a work of art in the form of an art installation at Proof on Main that celebrates people and place using source material from architectural salvage yards, historical images, personal diaries, amateur films, and ephemera from Louisville, Kentucky and Southern Indiana," explain the artists. Constructed from dozens of individual photographs, texts, and objects, their research-based work is intended to celebrate the culture of place. The selection of each photograph, wall treatment, or object is deliberate; even the seemingly obtuse or misplaced is carefully chosen to create contrast and to explore conflicting shifts in meaning.  The artwork intimately explores the boundary of what is "public" and what is "private." 
 At 21c, Fallen Fruit's custom wallpaper patterns represent the spectrum of historical, environmental, and cultural characteristics of Louisville, Kentucky. The wallpaper in Proof lounge features photographs of the pear tree blossoms that line sidewalks downtown and other parts of the city. The experience of love blooms, wanes, returns, and revives in the sculptures, photographs, and other objects that constitute It Happens To Everyone Some Day / The Last "Gay" Bar In America. Images of notable citizens like Henrietta Bingham, David Williams, Stephen Irwin, and others hang beside contemporary pin ups, evoking endless tales of passion, romance, heartbreak, and inspiration.
The red dogwood blooms seen in the main dining room's wallpaper pattern reference a Cherokee creationist myth, while the framed artworks hanging here  represent the pre-contact culture of this region prior to 18th century European settlement. Kentucky / The Blood Of The Land gets it title from an indigenous name for the region, , which once served as a hunting ground. aLater trading posts drew in  both settlers and natives. The bison and landscape photographs were taken by the artists at Goshen County's Woodland Farm in 2016. Taxidermy bison busts hang near the restaurant windows; their majestic features are mirrored in the pop-art portraits hanging amid photographs of forests and rivers, Native Americans, as well as historical documents, and other ephemera. The images of Native Americans come from the archives of the Library of Congress, and include 20th-century portraits for which sitters were sometimes costumed, posed, and paid to represent cultures that were already doomed  by European-American expansion.
In the west dining room, Farm To Table / 1864 to 2016 honors Kentucky's agrarian roots, which have sustained this community for over two centuries: the space is wallpapered with images of vegetables and fruits grown at Woodland Farm, some of which are served in the restaurant.  Images of some of the complex histories about Kentucky evoke contemporary issues that persist in the United States today, including our relationship to food production, systemic poverty, and urban development. And in the private dining room, Love Is All You Need pays homage to 21c founders Laura Lee Brown and Steve Wilson: the paintings and objects on view here are drawn from their personal collections, while the wallpaper features patterns of the flowers grown in the gardens of their home in Oldham County.
"The practices of everyday life," explain the artists, are "everyday interactions by everyday people that create community and generate the stories that become history and mythology. It is the both the extraordinary and the overlooked that together simultaneously make a place special and unique.  There are moments in life that we share communally, often regionally, and sometimes generationally, that are meant to be celebrated, shared, and remembered. These moments may be discovered in the mundane, or hidden away in archives for future generations.  We are interested in the idea of the public, citizenship, and community, and how everyday people are poets and scribes and artists and documentarians as much as they are strangers, neighbors, and friends. As artists, we realize that it is not one particular story that tells the truth about a place. Instead we believe that community is formed by many different people's stories and collectively these stories about place and people form the cultural bonds we celebrate and honor through local traditions and more." 
Founded in 1778, and named after King Louis XVI of France, Louisville has negotiated boundaries and bridged shifts between "here and there" from the beginning. . Defined by the Ohio River on the north and the west, it was once frontierland at the edge of the United States; until 1816 it functioned as a  gateway to the West.  The area served  as a  boundary between the North and the South during the Civil War.  Enslaved African Americans escaped to freedom here, where the Underground Railroad crossed the river. The word "Kentucky" translates from native languages as "the blood of the land") but it also can mean the "place of tomorrow." It was the beginning and end of the explorations of Lewis and Clark. In the 20th century the federal government twice obstructed river access, first by installing massive flood control walls following the great flood of 1937, and later in the 1960's by building interstate highways that block the city's relationship to its waterfront.
While  the artists found diversity and difference in  the city, they say, "We learned that one thing Louisvillians have in common is that they are neither Southern nor Northern, not from the West coast or the East coast; they are kind, welcoming people from an important region of Kentucky that has a long history in the United States, and a pride in heritage and love of family that is both steadfast and true."  Young and Burns note that  Louisville  is home to several expansive historical archives that contain vast collections of photography, film, personal effects, legal documents, and ephemera. They add, "These types of archives exist in most major cities in the United States, however the depth and breadth of the archives at the Carnegie Center for Art and History, the Indiana Room at the New Albany Public Library, the University of Louisville, and the Filson Historical Society are models for the entire country ."
"The archival materials for the installation project activate selected images that explore meanings of everyday life through the lenses of other people's cameras," observe the artists. "We use language and phrases excerpted from the page's other peoples' notebooks and diaries—although the display of the artwork renders authorship of the material anonymous. After all, our collaboration is with people who we cannot ever really know."
Some of the images the artists installed may seem cliché or banal, while  others offer challenges. . The content selected spans several generations, from the mid-1800s to the present day. By  their  nature archives often contain things that were once private; personal meanings from other peoples' lives get replaced over time, becoming signifiers that represent a broader understanding.  Often the subjects of the stories that have been isolated and removed from context in hard to find file boxes  become  transformed in a new context that speaks to and reflects contemporary experiences.
"We believe that contemporary art has the ability to shift vision, alter meaning and explore humanity," say Burns and Young, "In these ways both abstraction and collage may appear beautiful to a stranger or passerby, and at the same time could also inspire an in-depth discovery of the sundry and nuanced complexities embedded in these images, objects, and documents from other people's lives. The element of chance is an important part of any discovery. It is the unexpected message you may come across in daily life that redirects your attention, or that important ,'glimpse in a mirror'  that creates a short pause, or an unexpected rainbow you see on a landscape that makes you smile regardless of age. This opportunity to allow the unexpected into our lives may change a perception of space and an experience of time even for a short moment. Like a breath or a pause in movement, a flicker in an old film, a pop on an old recording, these glitches are a form of magic that reminds us that life is really happening in the moment and we are all in the process of living it with everyone around us. In these ways both the extraordinary and banal become temporarily equal and these forms of collective experience become integrated with our own individual authorship of life—in a very basic way we have no other choice." 
"We are interested in the idea of the public, citizenship, and community, and how everyday people are poets and scribes and artists and documentarians as much as they are strangers, neighbors, and friends," say the artists.
Exhibited Works
Installations:
It Happens To Everyone Some Day / The Last "Gay" Bar In America, found frames, found photography from the archives of Emily Bingham, David Williams, John Lair, Bill Carner, Letitia Quesenbarry and the archives at the University of Louisville, original pin-up photography, found objects, custom soundtrack and  video playlist on Youtube, 2016
Kentucky /  , found frames, found taxidermy busts, original photography from Goshen, Kentucky, found photography from the Edward Curtis collection at The Library of Congress, 2016
Farm To Table / 1864 – 2016, found frames, found objects, found photography, 2016
All You Need Is Love, found objects from personal collections and archives of Laura Lee Brown and Steve Wilson, 2016
Sculpture:
Bizarre Love Triangle, found objects, epoxy acrylic paint, 2016
The Golden Pussy, found object, gold leaf gilding, 2016
It Feels Like The First Time, found object, epoxy, acrylic paint, 2016
#PARTY, found object, epoxy, acrylic paint, 2016
The Innocents, found object, found locket necklaces, portraits of the senior class from a 1964 yearbook, epoxy, acrylic paint, 2016
Acknowledgments:
Fallen Fruit and 21c Museum Hotel are deeply grateful to the Carnegie Center for Art and History, New Albany, the Indiana Room at the New Albany Public Library, the University of Louisville, and the Filson Historical Society for granting the artists access to their archives. We also wish to acknowledge the generosity of the Indiana Room and the Carnegie Center for providing many of the images and documents featured in The Practices of Everyday Life. Additional materials were made available by the Library of Congress, and by individual members of this community, including Laura Lee Brown and Steve Wilson, Emily Bingham, Al Shands, David Williams, and others.
 About the artists:
Fallen Fruit is an art collaboration originally conceived in 2004 by David Allen Burns, Matias Viegener and Austin Young. Since 2013, Burns and Young have continued the collaborative work. Fallen Fruit began by mapping fruit trees growing on or over public property in Los Angeles. The collaboration has expanded to include serialized public projects and site-specific installations that invite the public to experience the world as a fruitful place. The artists have realized projects at a range of institutions, including the Los Angeles County Museum of Art , Hammer Museum, Atlanta Center for Contemporary Art, Prospect 3 New Orleans, and Portland Art Museum.
ABOUT 21c MUSEUM HOTEL
A multi-venue museum, 21c was founded by Laura Lee Brown and Steve Wilson, contemporary art collectors and preservationists who are committed to bringing works of art to the public through innovative exhibitions and programs that integrate contemporary art into daily life. 21c Museum presents a range of arts programming curated by Museum Director, Chief Curator Alice Gray Stites, including thought-provoking solo and group exhibitions that reflect the global nature of art today, as well as site-specific, commissioned installations, and a variety of cultural events. The organization collaborates on arts initiatives with artists and organizations worldwide, including North Carolina Museum of Art, MASS MoCA, Contemporary Art Museum Houston, The Barnes Foundation, Contemporary Arts Center, Cincinnati, Creative Capital Foundation, and others. Since opening in Louisville, KY in 2006, 21c Museum has presented more than 85 exhibitions, including Cuba Now!;
Alter Ego: A Decade of Work by Anthony Goicolea; Blue: Matter, Mood, and Melancholy; Aftermath: Witnessing War, Countenancing Compassion; Hybridity: The New Frontier; Seeing Now; Dis-semblance: Projecting and Perceiving Identity; Albano Afonso: Self-Portrait as Light; and Pop Stars! Popular Culture and Contemporary Art
"…I was upon the summit of a tall mountain which commands a bewildering prospect of that loved valley… The birds of autumn caroled their soft melodies around, and the blushing flowret bent at the feet of the intruder… Away to the north was the smoke wreathing above the trees which clustered around the lone mission-house and I thought there was an altar to God, and incense from the bosom of the wilderness."
—Excerpt from A Sketch of the Oregon Territory, or Emigrant's Guide, Philip L. Edwards, 1842.

Fallen Fruit (David Burns and Austin Young), Apple Wallpaper (Paradise edition), dimensions variable, 2015 This custom designed wallpaper echoes the 19th century and the era of the founding of art museums in the United States.
By the 1850s, the rutted Oregon Trail ferried large numbers of settlers into the heart of the Willamette Valley. A steady diet of florid guidebooks promised a fecund new Eden where everything grew. Oregon came packaged as a vision of "paradise," ripe with possibility and a symbol of Westward Expansion and Manifest Destiny.
The artist collaborative Fallen Fruit will explore Oregon's paradisiacal backyard through the lens of Portland Art Museum's permanent collection. Based in Los Angeles, artists David Allen Burns and Austin Young create site-specific projects using fruit to examine concepts of place, history, and issues of representation often addressing questions of public space.
The apple is a fruit that has come to represent the hearty bounty of the Northwest with deep connections to the landscape and of westward movement. It's often a symbol of moral questioning and serves as a metaphoric reference to the Garden of Eden. In Paradise, Fallen Fruit will create an eye-popping immersive art installation in the Arlene and Harold Schnitzer Sculpture Court using the Portland Art Museum's permanent collections to thematically explore concepts of "paradise," sublime landscape, and the greater Northwest.


David and Austin studying the "anchor" painting, Mount Hood by Albert Bierstadt, 1869 for Paradise.


Bonnie Laing-Malcolmson, the Arlene and Harold Schnitzer Curator of Northwest Art and Stephanie Parrish, Associate Director of Education and Public Programs in front of Floral Arrangement After Bierstadt, Sherrie Wolf, 2003, 2004
Opening day, A Day in Paradise, featured site specific art works by Oregon based artists Look here.
Portland Art Museum
Fallen Fruit of Portland
Paradise is part of Fallen Fruit of Portland, a suite of five site-specific projects taking place throughout Portland in October and November 2015. Other Fallen Fruit of Portland projects include Urban Fruit Trails, The Geography of We (a youth curated exhibition at Weiden+Kennedy Gallery), Division of Identification, and the commissioning of eight Oregon-based artist projects. All projects are presented by Caldera and funded by a Creative Heights grant from The Oregon Community Foundation. For more information on the Fallen Fruit of Portland projects or Caldera, please visit here.
About the Portland Art Museum
The seventh oldest museum in the United States, the Portland Art Museum is internationally recognized for its permanent collection and ambitious special exhibitions drawn from the Museum's holdings and the world's finest public and private collections. The Museum's collection of more than 45,000 objects, displayed in 112,000 square feet of galleries, reflects the history of art from ancient times to today. The collection is distinguished for its holdings of arts of the native peoples of North America, English silver, and the graphic arts. An active collecting institution dedicated to preserving great art for the enrichment of future generations, the Museum devotes 90 percent of its galleries to its permanent collection. The Museum's campus of landmark buildings, a cornerstone of Portland's cultural district, includes the Jubitz Center for Modern and Contemporary Art, the Gilkey Center for Graphic Arts, the Schnitzer Center for Northwest Art, the Northwest Film Center, and the Confederated Tribes of Grand Ronde Center for Native American Art. With a membership of more than 18,000 households and serving more than 350,000 visitors annually, the Museum is a premier venue for education in the visual arts. For information on exhibitions and programs, call 503-226-2811 or visit portlandartmuseum.org.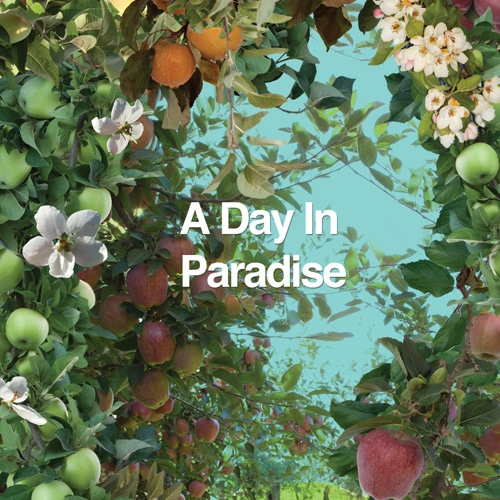 Caldera Presents
Fallen Fruit of Portland!
Join us for a day of free events and site specific artworks created by artist collaborative Fallen Fruit (David Burns and Austin Young), Natalie Ball, Bill Cravis, Bruce Conkle, Tahni Holt, Aaron Lish, Jess Perlitz, DeAngelo Raines, Caldera Youth and the Portland Art Museum.
A Day in Paradise
Saturday, October 24, 2015,  10am-8pm
Everyone is invited to participate! Paradise will move from the museum onto the park blocks and into downtown Portland.  A Day in Paradise will celebrate the opening of 'Paradise' at the Portland Art Museum by  Fallen Fruit (David Burns and Austin Young) and an exhibition project created by Caldera Youth called the 'Geography of We' opens concurrently at the Weiden+Kennedy Gallery. The public is invited to observe, interact and help create collaborative art making that is inspired by the history of Portland, themes of paradise and of course, the apple.
War Hoop with us! We'll make a Magazine together! Share poems and songs with the river! Become a monument! Enter the right hand of the fellowship! Watch a rock  move rocks!
EVERYTHING is FREE!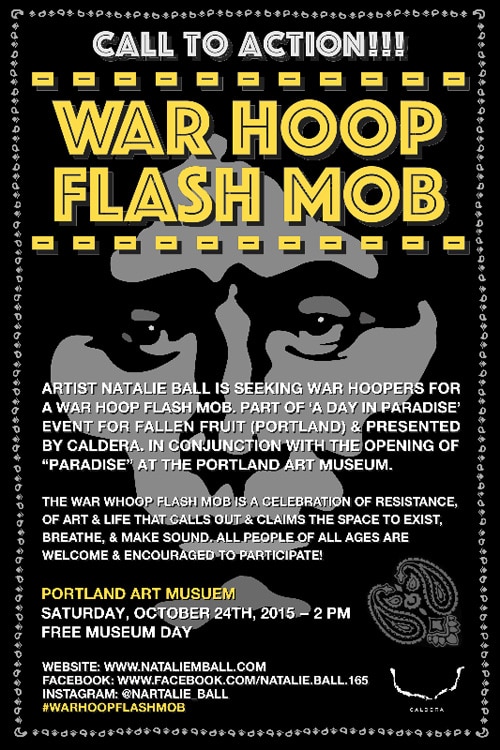 Natalie Ball, Warhoop Flashmob
2pm, Location: Portland Art Museum
Natalie will facilitate War Hooping as used in battle by Native Americans across the country. Also known as a battle cry, Li-Li is a vocal projection used for intimidation, celebration, and energy charge. Women use Lii-Lii which is a tongue/vocal projection that is LOUD! They still do them today. Natalie will bring people from her tribe to do Lii-Lii, but everyone in the attendance will be invited to participate with them.


Johnny Rotten Appleseed 2015
Bruce Conkle Paradise Lost
6 – 8pm, Location: RACC Building, 411 NW Park Ave
Bruce Conkle, "Paradise Lost" Bruce Conkle has created apple inspired drawings from history, mythology, and pop culture. He will electronically and astrally project these images outdoors on a large wall along the Park Blocks.



Bill Cravis, ​A Monument for Bicyclists
Noon – 4pm, Location: South Parks Block by the equestrian statue of  Theodore Roosevelt across from Portland Art Museum
Portland bicyclists become temporary "living statues" in the South Parks neighborhood, alongside the equestrian statue of Theodore Roosevelt. A small replica of the concrete plinth supporting the Roosevelt statue will be placed near to the original. Bicyclists will be invited to become temporary "living statues" atop the miniature plinth, which will be photographed. These urban bicyclists will be displayed as today's heroes – contemporary mavericks who play an active role in reducing the threat of global climate change. Photos will be placed online so that participants can download them.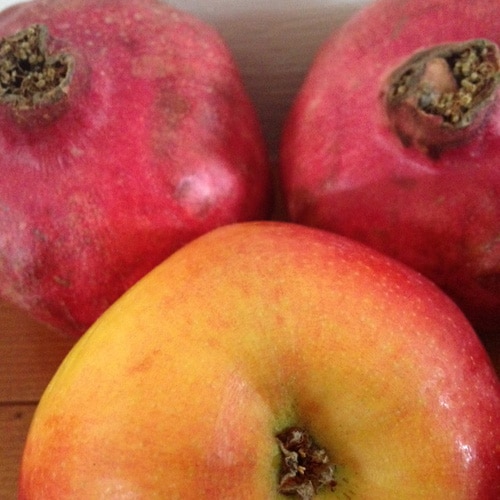 Tahni Holt, ​ apples & pomegranates
1 & 3pm, Location: Portland Art Museum
Building on the mythological idea of Eve eating the apple in the Garden of Eden, this is a solo dance performance that walks the fault line between rejected female stereotypes and embodied expression, wrestling with first impressions, assumptions and associations, motherhood, sensationalism, emotionality, sexuality, an image/time­bound body, and the body in the present moment.  Sound Score and technical support by Luke Wyland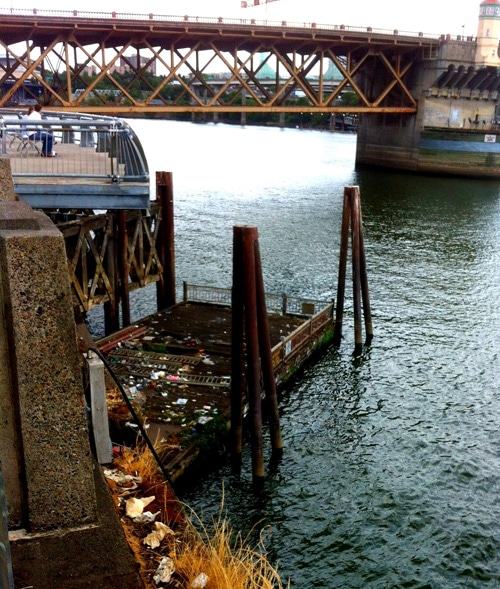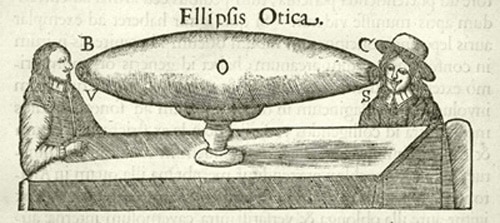 Aaron Lish​,  Sweet Nothings and Other Stories.
Noon – 5pm, Location: along the Willamette Riverfront trail at Ankeny (near the Bill Naito Legacy Fountain)
To celebrate the Willamette River, the public is invited to share stories, poetry, songs, etc. with the River as receiver / audience. There will be an installation at the Riverwalk overlook just south of the Saturday Market that will conduct your voices down to the water.  The site is right near the Bill Naito Legacy Fountain, which memorializes the names of those who helped make Portland what it is today. But the Willamette River is not on that list of names. "Sweet Nothings and Other Stories" has been created to celebrate the River in a new and different way, where your sharing is a form of gift to the River.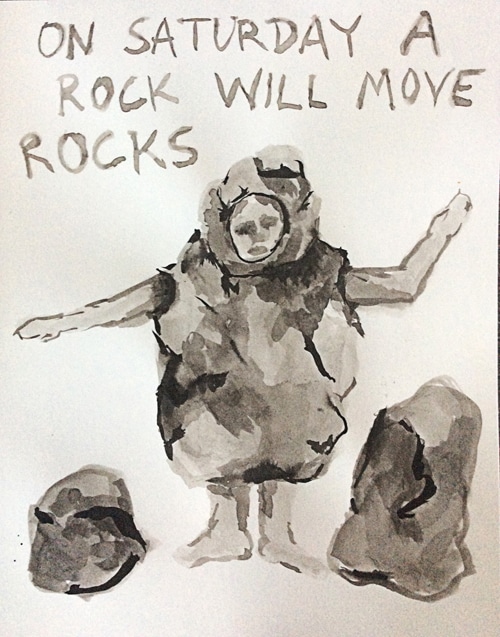 Jess Perlitz Rock moving rocks 11am-4pm, Location: The route for the rock will begin near the Hawthorne Bridge moving along the Eastbank Esplanade, over the Tilikum Crossing, ending at the Art Museum.
For a day, along the west shore of the Willamette River in Portland, the artist will be a rock and will move other rocks, engaging with the surrounding world. Inspired by landscape and landscaping, landmarks and monuments, natural disaster and our never ending attempts for control, this piece will be an action that unfolds over the course of 5 hours. The r​ock w​ill have arms and legs available so that it may move other similar objects, rest, and engage with people as needed. The rock does not talk. But it does try to communicate through music, action, and presence.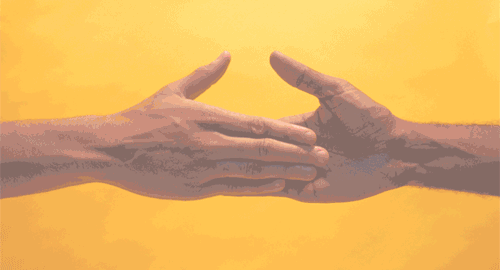 DeAngelo Raines, The Right Hand of Fellowship
Noon – 4pm, Location: South Parks Blocks at the Lincoln Statue
With the belief that barriers to identification can be overcome, DeAngelo Raines proposes a performative social engagement installation to exhibit multiple handshakes from 7 different archetypes of the adult African-American Male.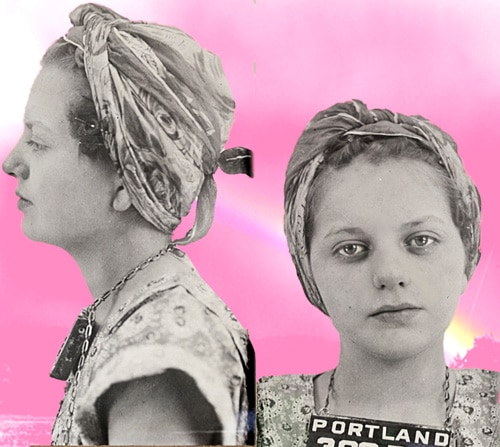 Fallen Fruit (David Burns and Austin Young)
The Division of Identification
All Day, Location: Throughout Park Blocks
October 24, 2015 -­ January 17, 2016  during Paradise ​exhibition at Portland Art Museum. DIVISION OF IDENTIFICATION
These selected portraits are sourced from a volume of police arrest mug shots found in the City of Portland Archives collections.  Created by the Division of Identification, now the Police Identification Division, the photos date between 1947 and 1954. The body of works is presented as a photographic installation in public space that unmasks issues of humanity often camouflaged by social stereotypes and ill-repute of "the other."  The large scale black and white photographic portraits have been installed throughout the Park Blocks of Downtown Portland the same historic locations where people have been arrested for "vagrancy" or other social crimes. "The Division of Identification" is part of Fallen Fruit of Portland presented by Caldera through a Creative Heights grant from the Oregon Community Foundation. Caldera students will interview the public and each other about reactions to the portraits for broadcast on KBOO.


Fallen Fruit, Fruit Magazine Issue #2, PDX
Noon – 4pm, Location: Portland Art Museum
In one day the public, along with David Burns and Austin Young, will use fruit and its metaphors to create a limited edition contemporary culture magazine. Fruit Magazine's Portland­ specific content will feature native languages and visual vocabularies that reflect Portland's diversity. "Fruit Magazine" will be published as a downloadable PDF accessible at w​ww.CalderaArts.org/FallenFruitPDX​ and w​ww.fallenfruit.org/fallenfruitmagazine​
CELEBRATE The EXHIBITION OPENINGS:

Fallen Fruit, Paradise
October 24, 2015 ­ January 17, 2016
Location: Portland Art Museum
This exhibition, on display in the Portland Art Museum's Arlene and Harold Schnitzer Sculpture Court October 24 through January 17, More information can be found here.


Caldera Youth, The Culture of We
Location: Wieden+Kennedy Gallery 224 NW 13th Ave
October 24th – ­ November 13
The Culture of We showcases the power of creativity through the voices of Caldera students. Inspired by Caldera's environmental themes, student work displayed reflects unique youth perspectives, reactions, and inspirations surrounding "The Geography of We". Artwork is installed salon­ style, and will create a dialogue of how the individual contributes to community. This exhibition highlights Caldera's focus on the integration of art and nature and powerful work with special guest artists like Fallen Fruit.
UPCOMING: RSVP NOW!


Urban Fruit Trails, PDX
Saturday, November 14, 2015
Locations: TBD and located throughout Portland
Hey Portland! Anyone can participate! If you have space to plant near a sidewalk, can care for the tree, and include it on the Urban Fruit Trail map, please email us! info @ fallenfruit.org. Caldera and Fallen Fruit are producing an installation and public planting of approximately 200 fruit trees in community gardens, private homes, churches and businesses that allow public access to fruit. Caldera youth, their families, Caldera's Arts Partner middle schools, along with the greater community of Portland will celebrate family stories and histories, local facts and historic lore along the trails through signs at tree sites and with an interactive online Urban Fruit Trails map. Trees will be geo­tagged for anyone to digitally view art, read stories, and look at videos inspired by the apple trees. P​artners: P​ortland Fruit Tree Project, Friends of Trees, Know Your City, Oregon Food Bank, Portland Art Museum, Root Pouch, Concordia University, Open School North and others to be announced.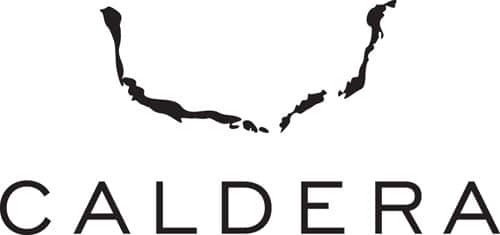 Oregon Community Foundation Creative Heights Initiative Award

About Caldera
Established in 1996 by Dan Wieden, co-founder of the Portland, Oregon-based international ad agency Wieden+Kennedy, Caldera is a nonprofit organization that supports youth with limited opportunities through long-term mentoring and arts and nature programming, as well as provides fully subsidized residencies to adult artists. It provides year-round youth mentoring through 12 Arts Partner middle schools (six in Portland and six Central Oregon), high school programming, and summer camp at its Arts Center on Blue Lake near Sisters, Oregon. More information at www.CalderaArts.org.
Elizabeth Quinn is the Creative Director for Caldera. Previous to her work at Caldera, she was the Founding Editor of High Desert Journal, a publication that strives for a deeper understanding of the interior West through arts and literature. She also helped found Playa, a residency program in Summer Lake, Oregon, and was the Director of The Dalles Art Association. Having worked across Oregon, Elizabeth has developed in-depth knowledge of arts communities throughout the state and an understanding of the unique needs of artists from diverse backgrounds.
About Oregon Community Foundation's Creative Heights Initiative
Through a four­ year initiative (2014­2017), the Oregon Community Foundation's Creative Heights Initiative provides grants to help arts and culture organizations take strategic risks in the creation and dissemination of their work in Oregon, provide unique opportunities for Oregonians to experience innovative arts and culture, and to increase Oregon's cultural visibility and vitality.  more information here.

Rainbow Fruit Picking Bicycle" (Double Rainbow Edition)
Fallen Fruit (David Burns and Austin Young) 2015
Spray paint, resin fruit, Martone bike
These bikes were made for 2 people who could ride around the neighborhood picking fruit. Fruit comes in all colors of the rainbow; red, orange, yellow, green, blue and purple – apples, oranges, lemons and grapefruit, blueberries and Plums. If these bikes travel together they make a "double rainbow." Bikes come with a fruit picker and attached handlebar fruit basket.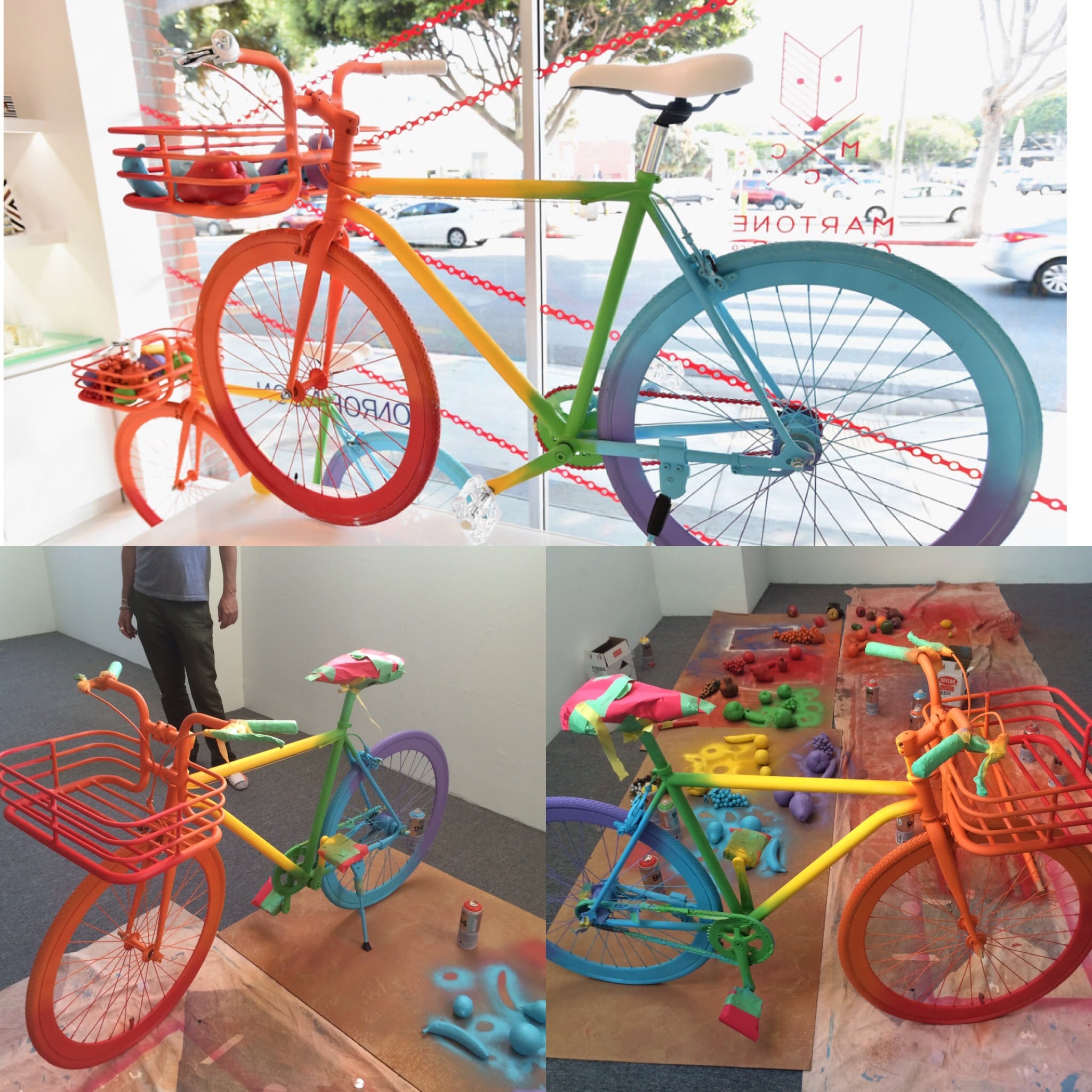 M-ART-ONE Artist Series and #UNCHAINME
Lorenzo Martone
2015
Style-driven city bike brand, Martone Cycling Co. and celebrated retailer, Ron Robinson, have unveiled a new one-of-kind art installation called #UNCHAINME. A stellar group of high profile LA-based artists joined what is the first in a series of "M – ART – ONE" art shows sponsored by the two year old bike brand including: Sket One, ToMo, Fallen Fruit, and Zachary Crane. Each of these celebrated artists used a Martone bike as a canvas, creating individual works of art showcased and available for sale in the store in Santa Monica.
We make wallpaper for our site specific exhibitions and installation around the world. This custom designed wallpaper uses fruit to make an endless pattern inspired by a city.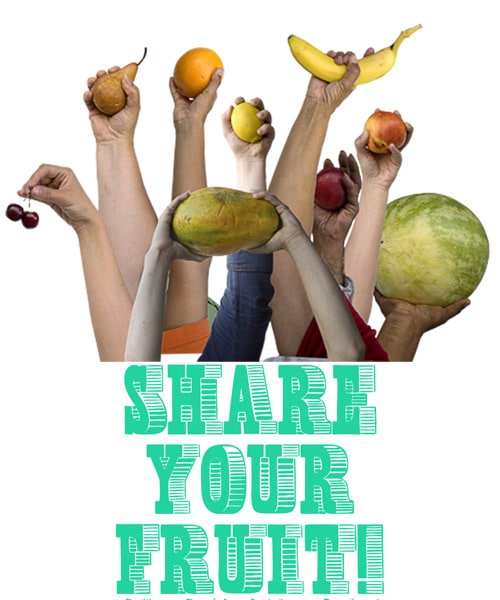 The ENDLESSORCHARD.org website and smart phone app are under construction.
Join us for out first planting day HERE.
Our Kickstarter for The Endless Orchard Phase One was funded!
Join us on our first planting date in Los Angeles- March 19th at Los Angeles State Historic Park. email us at info @ fallenfruit dot org for more information.
We are expanding the Urban Fruit Trails in neighborhoods & expanding the Endless Orchard app in 2016. Please support public fruit!
PLANT, MAP, AND SHARE FRUIT!
The Endless Orchard is a collaborative movement of citizens transforming their own neighborhoods.

The project relies on those who know a city best – the people who live there – to envision what their own neighborhood would be like with the addition of trees bearing fruit, knitted together with other neighborhoods by pathways of apples, peaches, apricots and pears.
Fruit trees planted to grow along sidewalks and overlooked urban spaces become an invitation for the public to explore and enjoy cities in a new way.
Signage placed at each tree explains that this is part of a network of Urban Fruit Trails and that fruit is a symbol of sharing with others.
The California State Historic Park becomes a central landmark and a site for the 'Monument to Sharing' leading to Urban Fruit Trails that reach into neighborhoods around Downtown Los Angeles and out into the world.
COMMUNITY CALL TO ACTION — Fallen Fruit is fund-raising for expanding public fruit in public space. It is easy to change your neighborhood and transform public space. Everyone can participate!
*we do not share emails. We respect your privacy.
*The Endless Orchard is for illustration purposes only an example of how to imagine a neighborhood experience. Please ask tree owners whenever possible. Never pick someone tree on private property without permission.
Fallen Fruit is making a Public Fruit Orchard at the Stocker Trailhead!
Come plant Fruit trees with us on Saturday Nov. 7th. We'll post more info soon!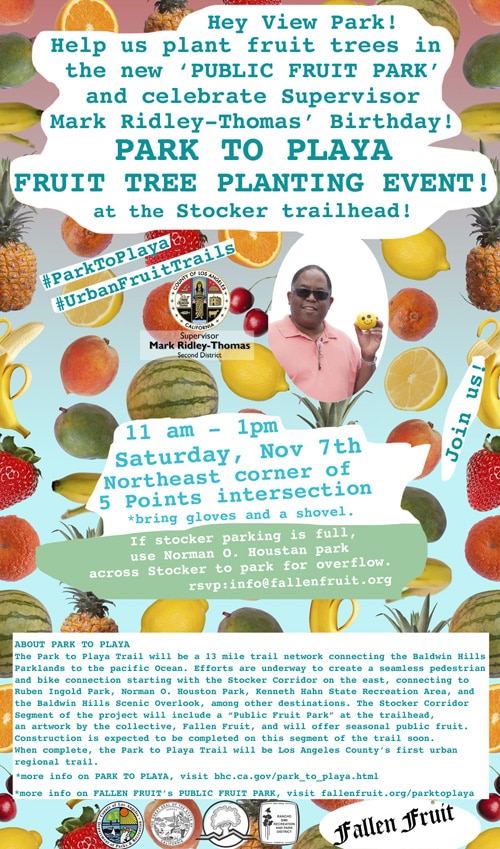 We'll launch the premiere issue of FALLEN FRUIT MAGAZINE!
You can order a beautiful perfect bound copy or a downloadable PDF by June 15th!
Our new public project which becomes a magazine! For our first issue, !ESTAS COMO MANGO! we worked with OPC and the people of Puerto Vallarta.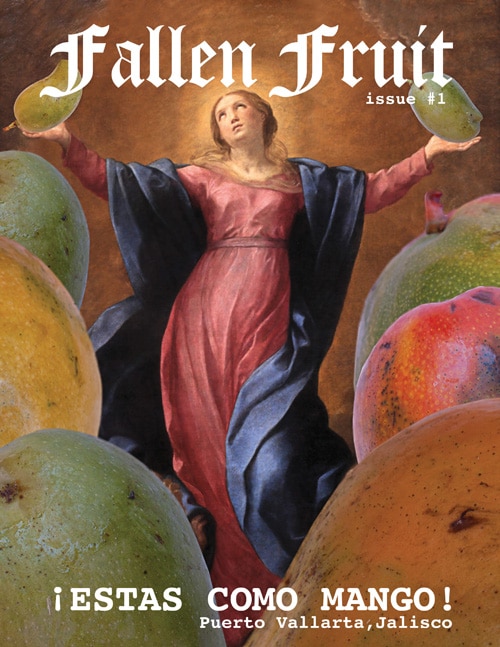 Fallen Fruit Magazine
Fallen Fruit Magazine is a public participatory project is created for different cities in the world with the support of an art or cultural institution. The subject matter and themes honor the history and narratives for the places and cultures from which the work is created. For example, the historic mango plantations of Puerto Vallarta, Mexico or the native apple trees of Manhattan in New York City. The majority of texts and images are collected by public engagement through group collage making, interviews and story telling and local historians and cultural leaders are also invited to contribute to the publication. Collectively, the magazine captures a "story of place-making" in a contemporary 'zine.
Fallen Fruit of Brisbane: Pineapple Express!
Fallen Fruit (David Burns and Austin Young)
As part of 'Harvest: Art, Film + Food' at GOMA from 28 June to 21 September 2014, Fallen Fruit present a site specific installation of the pineapple. Fallen Fruit of Brisbane: Pineapple Express! 2014 comprises of a major photographic-collage pineapple wallpaper, video and a large-scale cabinet of pineapple-related objects and paraphernalia featuring objects from local members of the public.
 'Fallen Fruit Factory- GOMA' -Fallen Fruit 2014
Video still from 'Pineapple Express' – Fallen Fruit 2014
Thank you to the following people for their contributions towards Fallen Fruit of Brisbane: Pineapple Express! 2014:
Albie Allan, Amelia van Ravenswaay, Analie Lally, Andy Monks, Angelina Martinez & Paul Andrew, Anna Jacobson, Annabelle Crow, Ashleigh Newbery, Betty Grigg, Bianca Batstone, Bronwen Jones, Cameron Parker, Cate Strange, Claudia Hyles, Deb Mostert, Dianna Campbell, Elizabeth Willing, Ellie Anderson, Elly O'Neill, Fab Hatters, Gemma Smith, Georgia Gordon, Glenn Cooke, Grace Kevill-Davies, Greta Umbers, Jane Grigg, Jenny Sathngam, Josephine Perkins, Justin Stenton-Dozey, Karen Benjamin, Kate Summers, Kenneth Lyons, Keren Brown, Kerryanne Farrer, Kirsten Devitt, Kyla Stephan, Laura Horrocks, Lisa Pieca Pineapple (AKA Lisa Burnett), Lyle Duncan, Marie Fitzgibbon, Melissa Crothorn, Michael Gilmore (Pineapple from the Dawn of Time), Michelle Fleur, Miya White, Nicole James, Rachel Long, Renee Steenstra, Rodney Jensen, Sandra Eastern, Sandra McLean, Susan Dryden, Tim Askew and Matt Carroll, Tory Jones, Una Hollingworth, Vanessa Bovee, and Zara Monteith.
The artists would also like to thank Doug Jones at Golden Circle, and Ken Fullerton Jnr at Fullerton Farms.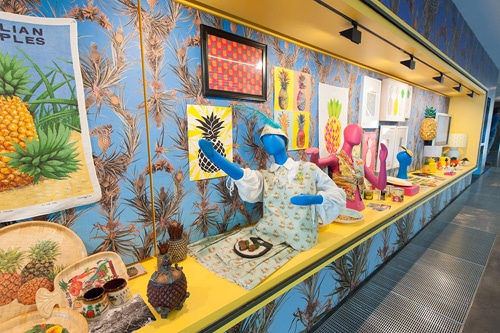 Harvest
Fallen Fruit of Brisbane: Pineapple express
GOMA[/caption]
Fallen Fruit (David Burns & Austin Young)
Fallen Fruit's name is derived from a passage in the book of Leviticus: "When you reap the harvest of your land, you shall not reap all the way to the edges of your field, or gather the gleanings of your harvest. You shall not pick your vineyard bare, or gather the fallen fruit of your vineyard; you shall leave them for the poor and the stranger." Fallen Fruit's community-based projects use fruit as a medium to explore social engagement. The themes of generosity and sharing that guide their work align with the Skirball's mission of hospitality, equality, and civility.
After studying the Skirball's collection of Jewish cultural artifacts, Burns and Young found inspiration for their project in a seventeenth-century ketubbah (marriage contract). They also discovered how prominently the pomegranate figures in Jewish tradition, particularly as a symbol of fertility and marriage. Focused on this fruit, the artists researched the emotional, cultural, and intellectual "ingredients that make for a great relationship" during the course of their residency at the Skirball. The exhibition combines their interest in both the cultural ritual of marriage and the beauty of the pomegranate by featuring specially designed wallpaper created from photographs of pomegranate fruits and trees in Southern California. The latest addition is a selection of portraits of people who love each other, accompanied by a Love Score—an artfully designed composite of love advice submitted by the public.
Fallen Fruit is an art collaboration originally conceived in 2004 by David Burns, Matias Viegener, and Austin Young. Since 2013, David Burns and Austin Young have continued the collaborative work.
Urban Fruit Trails is a network of walking trails, populated with fruit trees and planted, tended, and harvested by the public. All of these fruit trees will become part of a network of Urban Fruit Trails and our upcoming public artwork with Creative Capital: Endless Orchard.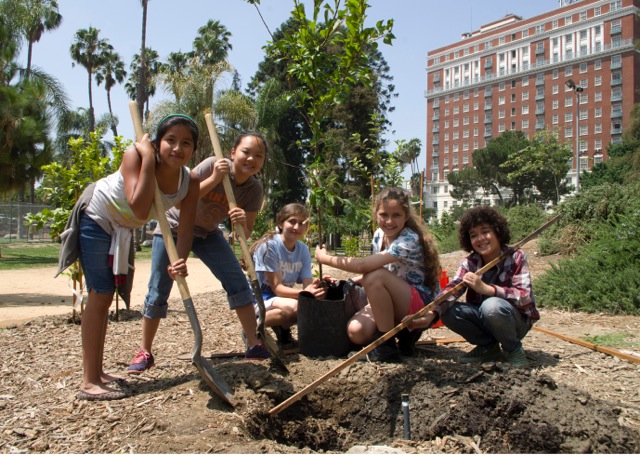 Fallen Fruit has been mapping and planting fruit in cities around the world since 2004. Our new project, Urban Fruit Trails is a network of walking trails, populated with fruit trees and planted, tended, and harvested by the public. To be a part of the  Urban Fruit Trails in your city,  please email us at info@fallenfruit.org.  Find our hand drawn and interactive maps of various cities here. More maps will be rolling out all summer, and we will announce new maps via Facebook and Twitter. Our site and custom mapping functionality is all designed and developed by Los Angeles based design team, Code Rodeo.  We have planted Urban Fruit Trails in Los Angeles, Riverside, Baldwin Hills, Puerto Vallarta, and upcoming cities include New York, Omaha, Culver City, and Portland.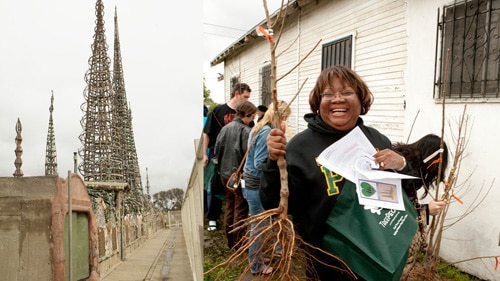 Fallen Fruit invite you to experience your City as a fruitful place, to collectively re-imagine the function of public participation and urban space, and to explore the meaning of community through creating and sharing new and abundant resources. Fruit Trees! Share your fruit! Change the world!
Fallen Fruit of Atlanta
Fallen Fruit(David Burns and Austin Young)
Curated by Stuart Horodner
Oct 19, 2013-Dec 14, 2013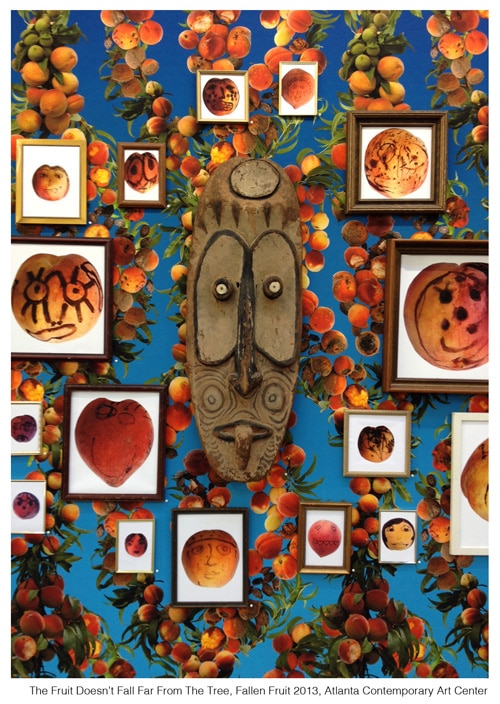 Fallen Fruit is the Los Angeles-based collaborative team of David Burns and Austin Young, whose various projects use fruit as a filter to examine distinct places and histories, issues of representation and ownership, and address questions of public versus private space. ACAC commissioned the artists to develop their first exhibition addressing a Southern context and during the past several months they have visited Atlanta three times; Burns and Young engaged the Antioch Baptist Church North, New Horizon Baptist Church, Atlanta History Center, Hammonds House Museum, Margaret Mitchell House and Museum, Souls Grown Deep Foundation, The Wren's Nest, WonderRoot, Create Your Dreams, and numerous antique stores, farmer's markets, and private homes. The resulting exhibition operates as a multi-layered installation pulling paintings, maps, and collected "data" from these archives, collections, and experiences in order to provide insights and draw parallels between past and contemporary Atlanta.
Fallen Fruit of Atlanta will include specially-designed and lavish peach wallpaper (playing with themes of abundance), hand-drawn and photographic portraits, and a range of objects chosen to index the diversity and complexity of Atlanta. Like their previous work in cities including Los Angeles, Hawaii, and Salt Lake City, this Fallen Fruit project features a specific fruit, the peach—with its associations of ripeness, optimism, and pleasure—chosen for its ability to reconfigure relationships of sharing and generosity. Issues of legacy and personal narrative animate many of the artists' encounters in Atlanta—an inquiry into what becomes documented, celebrated, and spoken about, and conversely what is not. A common understanding is that people construct their own histories, through stories and their cherished objects, be they valuable or common. Photography is a constant and ubiquitous element in Fallen Fruit's artistic practice—utilized both as documentary process and image production—as well as an informal way of establishing trust with a range of citizens, and asking them to lend specific for inclusion in their installations.
In conjunction with the opening of their exhibition the artists have asked Rev. Sean B. Smith, pastor of New Horizon Baptist Church in Atlanta, to speak on connections between fruit and generosity.
Fallen Fruit is an art collaboration originally conceived in 2004 by David Burns, Matias Viegener and Austin Young. Since 2013, David and Austin have continued the collaborative work.
Ted Skillshare Talk
Banana Hotline
Banana Sound Circle

FALLEN FRUIT FACTORY
a public participatory project by Fallen Fruit (David Burns and Austin Young).
The Fallen Fruit Factory is a public participatory art project that allows the public to collaborate with Fallen Fruit and contemporary artists to create fast-art pieces. The Factory is co-hosted by a contemporary artist and Fallen Fruit and creates an immersive art experience where the public can participate in making works of art. In exchange for working on Factory art projects, the public gets Fruit Dollars redeemable for Fallen Fruit or Factory art at the Fruitique! or online at the Fallen Fruit store. Projects are always group-authored, meaning there isn't one person who creates each individual work. Often the works are inspired both by the guest artist and Fallen Fruit, but it is the stranger or passerby who sets the color, tone, or unique dimensionality of each piece. No two works of art will be the same!
In exchange for a cold glass of lemonade, participants will be asked to create self-portraits using black ink markers on lemons and to share stories of sadness and disappointment, or happiness and positive self-reflection.
Del Aire Public Fruit Park, public art installation, 2012
Working with residents of the Del Aire neighborhood in Hawthorne, California, this public fruit park attempts to transform the entire community.  While focused on a single "eye" with 12 fruit trees, it is surrounded by 24 other fruit trees scattered throughout the park, and 48 trees adopted by residents and planted on the periphery of private and public property throughout the neighborhood.  Commission from the Los Angeles County Department of Cultural Affairs.
New York Times article "Tasty, and Subversive, Too" by PATRICIA LEIGH BROWNHERE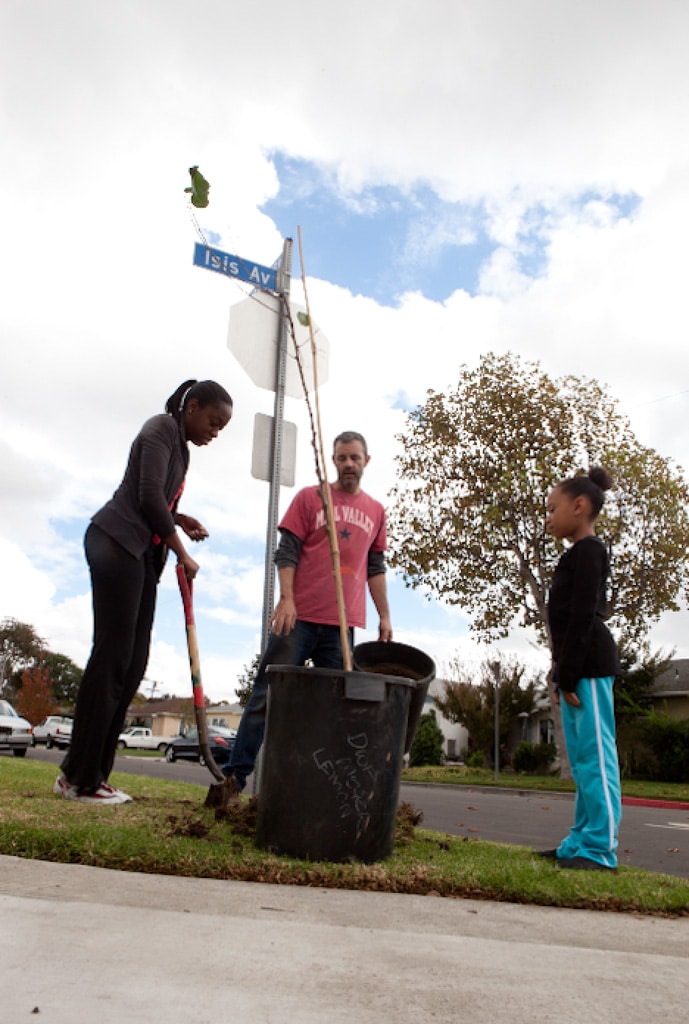 Fallen Fruit
Instructions (read Carefully)
Hold the banana.
Close Your eyes.
Center yourself.
As you connect with the banana allow a question,
a childhood memory, personal story, dream,
feeling, wish or request to come to mind.
Take a deep breath and press record.
Banana Hotline will translate our voices
into a living monument of sound.
ps. If you ask the banana a question,
your answer will come by morning.
Be prepared with pen and paper
and share your answers.
send us a link to your sound or video files or mail to info@fallenfruit.org
Read about our project at TED Active 2013
Urban Fruit Action, giclee print, 40" x 60", 2005
One image of a series of public service-like announcements designed for Fair Exchange at The Los Angeles County Fair, a large exhibition of work based on the space of the city and the new artists, collectives and activists working on issues of urbanism, social justice and the environment.  Urban Fruit Action encourages the planting of fruit trees in urban neighborhoods as a way to create a new culture of shared resources and engaged participation.
Public Fruit Maps, dimensions variable, 2004 – ongoing
One of Fallen Fruit's core projects is to map neighborhoods to which we are invited, mapping all the fruit trees that grow in or over public space.  The maps are hand-drawn and distributed free from copyright as jpgs and PDFs.  They are regularly reproduced in the media and have been exhibited in museums and gallery exhibitions internationally.  The dimensions of the maps are variable and range from 8" x 10" to 40" x 60".  This is an ongoing and ever-expanding project.
Public Fruit Tree Adoptions, public participatory project, 2007 – ongoing
Working with a variety of donors or organizations like TreePeople and civic groups, Fallen Fruit distributes free bare-root fruit trees in a variety of urban settings.  We encourage the planting of these trees in either public space or on the periphery of private property, in order to create new kinds of communal life based on generosity and sharing.  Each recipient signs an adoption form promising to care for the tree — initiating a relationship with it.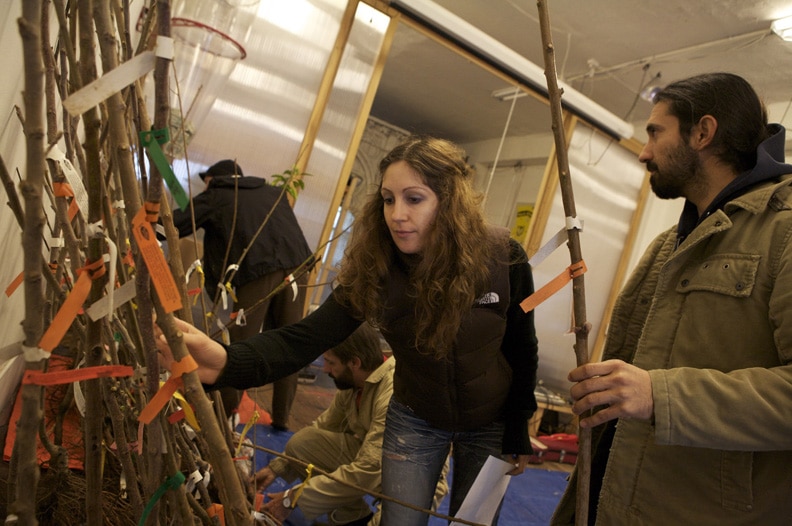 Fruit Machine, video, variable configuration, 2009 – ongoing
An ongoing project in which we videotape teenagers (age 12 to 17) eating a variety of fruit.  A study in how we actually eat, the portraits range from graceful to awkward and comical, as the teenagers navigate what they quickly come to realize is a not-so-simple task.  The videos are screened in configurations of 3 to 5 in a row in order to resemble a slot machine (whose windows often use fruit as symbols). Each video portrait runs for about 30 seconds then spins to another, in hopes that all the windows will align to the same fruit: the jackpot.\
solo exhibition, 2010
Drawing on the museum's permanent collection, The Fruit of LACMA assembled work in several media (painting, photography, and decorative arts) to examine the haunting persistence of fruit in art. This exhibition examines the symbolic and sociological aspects of fruit in art, from religious symbolism to embedded social messages. Drawing on the museum's permanent collection, The Fruit of LACMA assembled work in several media (painting, photography, and decorative arts) to examine the haunting persistence of fruit in art. This exhibition examines the symbolic and sociological aspects of fruit in art, from religious symbolism to embedded social messages. It includes a LACMA-commissioned piece from Fallen Fruit, as well as custom-designed wallpaper. The website for EATLACMA was participatory and integrated into the overall project, collecting videos, tweets, artist's blogs and images. It includes a LACMA-commissioned piece from Fallen Fruit, as well as custom-designed wallpaper.  The website for EATLACMA was participatory and integrated into the overall project, collecting videos, tweets, artist's blogs and images.
American Family, giclee print, 40" x 60", 2008
A large format, composited digital photograph re-staging Gericault's Raft of the Medusa as an inquiry on the state of the American family, especially in regard to the food they eat – reflecting issues brought up by writers such as Michael Pollan in The Omnivore's Dilemma.   The image has four characters standing in for the figures in Gericault's painting, looking towards the horizon for rescue.  In Gericault they have their backs to the viewer; here the parents and the children look past the viewer for hope and perhaps rescue from an unknown agent, perhaps the government, the world, or the spectator.
Public Fruit Wallpaper Salt Lake City, dimensions variable, 2011
Created for the Utah Museum of Contemporary Art, this wallpaper depicts apple blossoms and budding apples against a Utah-sky blue backdrop.  Everything in the image was collected over two days in Salt Lake City and the apple was chosen because of its place in the history of North American westward colonization.
Public Fruit Wallpaper Los Angeles, dimensions variable, 2010
A wallpaper consisting of all the public fruit found in our neighborhood of Silver Lake in Los Angeles on a single day in March, arranged in a traditional lattice-and-medallion pattern against a gradient sky.  Because of the season, all of it is citrus, and it includes fallen fruit found in the gutter, some of it split, rotting, or with insects.  Commission for the Los Angeles County Museum of Art.
Public Fruit Theater, Los Angeles County Museum of Art, 2010-11
Rather than looking at fruit trees as simply a source of food, Public Fruit Theater examines the tree as a durational performance. Viewers complete the story through observation, witnessing the tree's leafing out, blooming, and ripening of its fruit.  The space is open to both performance and contemplation, observing the public or the fruit.  The broken concrete of the installation indexes the margins of the city, the sidewalks that both connect us and separate us.  Created in collaboration with La Loma Development.
Public Picnic Tables York, Alabama, installation, 2012
A set of ten picnic tables at the Coleman Arts Center engraved with quotations from the community of York, Alabama.  Gathered at Gobble Gobble Cobbler, a fruit cobbler and public conversation event by Fallen Fruit, the quotes reflect the residents' feelings about fruit, history and public space.  The tables were crafted by a York carpenter, Dennis Sturdivant, of local materials.
Public Fruit Meditation, public participatory performance, 2011 – ongoing
An array of meditations and visualizations designed for small groups in intimate settings.  Each sequence imagines fruit differently to raise consciousness about symbolic values, politics, social relations and fruit itself.  Working within individual consciousness as well as interpersonal relationships, the various parts reconfigure how we might think about fruit and use it as a personal and social tool.

Fallen Fruit of Utah, solo exhibition, 2011
 An eclectic collection of art, craft and domestic objects depicting fruit in various forms, assembled against a backdrop of specially designed wallpaper.  Created for the Utah Museum of Contemporary Art, the work was selected from the collections of ten regional museums and numerous Utah residents.  Among the themes they explore are the social meaning of the watermelon, the role of the grape and wine, the symbolism of fruit orchards, and the variety of interpretations found in the Garden of Eden and the Tree of Life.
Fallen Fruit of Utah brings together two types of collections through the common ground of fruit. One is sweeping – museums and historical archives – and the other is personal and intimate. Fruit is seen both as deeply symbolic and simply decorative, both ordinary and special, sometimes at the same time. Eight historic collections and archives and over twenty families agreed to collaborate with the artists of Fallen Fruit to assemble works that range from spiritual and symbolic to representational landscapes to the commonplace (or everyday objects). This exhibition draws our attention to the meaning of fruit, a way to investigate symbolism, the aesthetics of deliciousness, and the bounty and goodness of the familiar.
MEET THE ARTISTS OF FALLEN FRUIT on the corner of 9th South and 9th East for a Nocturnal Fruit Forage. Bring a picker and some old grocery bags and hunt for free fruit in the public way.
When you reap the harvest of your land, you shall not reap all the way to the edges of your field, or gather the gleanings of your harvest. You shall not pick your vineyard bare, or gather the fallen fruit of your vineyard; you shall leave them for the poor and the stranger.
–Leviticus 19:9-10
EATLACMA, exhibition in three parts, 2010
EATLACMA was a yearlong residency at the Los Angeles County Museum of Art with three major parts.  The first was an exhibition of work from the permanent collection curated around the social topic of fruit, installed in a gallery with our Public Fruit Wallpaper, a LACMA commission.  Six curated artist's gardens probed the definition of the garden, asking if it could express an idea, or serve as a container for a set of questions and concepts.  The culmination was a one-day event, curated with over fifty artists and collectives: Let Them Eat LACMA, which focused on the interaction of food, art and the public with a great variety of performances, installations, and participatory events.
Accion Fruta Urbana / Urban Fruit Action Tijuana, outdoor public installation, 2010
Our Urban Fruit Actions differ from Fruit Tree Adoptions in being more hands-on.  They are direct, cooperative plantings of fruit trees in an urban neighborhood.  An ongoing project, they were first initiated in Tijuana, Mexico and Madrid, Spain.  Each Urban Fruit Action is site-specific, designed to address the neighborhood that it occupies, and intended to transform the function of the place.  Tijuana's trees are located in 55-gallon barrels to facilitate their mobility in the rapidly transforming border neighborhood of Colonia Federal.  The barrels were designed by Peruvian artist Giacomo Castagnola with the colors of the Mexican and United State's flags.
Accion Fruta Urbana / Urban Fruit Action Madrid, outdoor public installation, 2010

Our Urban Fruit Actions differ from Fruit Tree Adoptions in being more hands-on.  They are direct, cooperative plantings of fruit trees in an urban neighborhood.  An ongoing project, they were first initiated in Tijuana, Mexico and Madrid, Spain.  Each Urban Fruit Action is site-specific, designed to address the neighborhood that it occupies, and intended to transform the function of the place.  The trees in Madrid were originally intended to be dispersed in public space in the neighborhood around the Matadero arts complex, but their planting was stopped by the city.  The trees found a home in Esta es una plaza, a communal garden in the neighborhood of Arganzuela: there they transform a former urban wasteland into a shared, multivalent space.

City Hall / Fruit Protest, giclee print on wood panel, 96″ x 120″, 2005
One of a pair of images on the politics of food and the relation of cities to the food they eat.  The artists of Fallen Fruit stand before Los Angeles City Hall with a set of posters protesting the city's insistence on barren landscaping.  Much of Fallen Fruit's work is in exploring alternative modes of sustainable landscaping, including public fruit trees.  Our agrarian values call for turning the city into a sort of communal garden, which looks beautiful and begins to accommodate the food needs of its residents.
Fruit Stories, audio, video & photograph archive, 2008 – ongoing
One part of our long-term project The Colonial History of Fruit, is an archive of individual Fruit Stories on videotape.  We're interested in two kinds of colonialism: the history of the fruit itself, how it got from one part of the world (in the case of the banana, from New Guinea to Central America), and which political and economic forces pushed it along. The second history is more personal and social: how the banana (and other fruits) has touched individuals, from those who eat them to those who pick them, personal stories of the many different relations one can have to a fruit. These could be memories, dreams, fruits they heard of and never had, fruits they love or fruits they hate.  This archive grows as we travel.
Everyday Objects, sculpture, 2009
A suite of sculptural objects fashioned from several domestic items, such as a cutting boards, aprons, knives, spoons, tote bags and picnic tables.  All of them are equipment Fallen Fruit uses in picking fruit or our Public Fruit Jams, except each is engraved with text we have "harvested" from comments viewers have left for us on YouTube.  The cynical phrases range from "fucked in the head californians" to "dipshit liberals, always looking for a handout."  Everyday Objects poise the cheerful domesticity of the objects against the cynicism of an anonymous public.
Neighborhood Infusions, 2008 – ongoing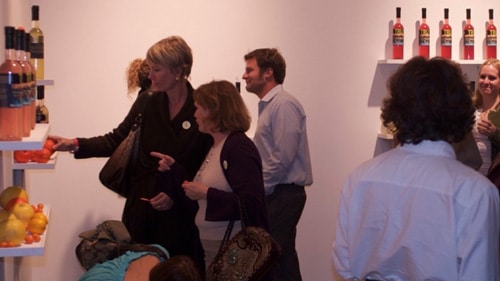 An ongoing project by Fallen Fruit, in collaboration with Greenbar collective  in which we pick the fruit we find on a certain street or locale, infuse it in vodka, and name it for the neighborhood.  We're interested in the essence of that place, to think about its unique qualities but also look at it as a template for creating more livable and individualized neighborhoods. The question Neighborhood Infusions asks is tinged with irony: can you capture the essence of a place in a bottle?  The work is served off the wall by docents (rather than bartenders), who take time to interpret its implications for those interested in consuming it.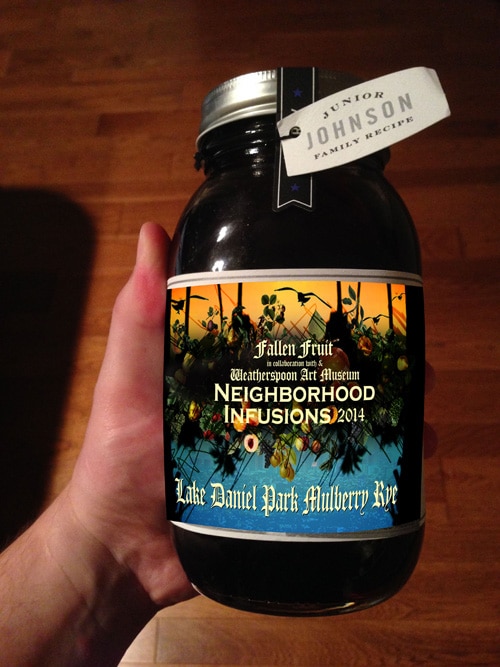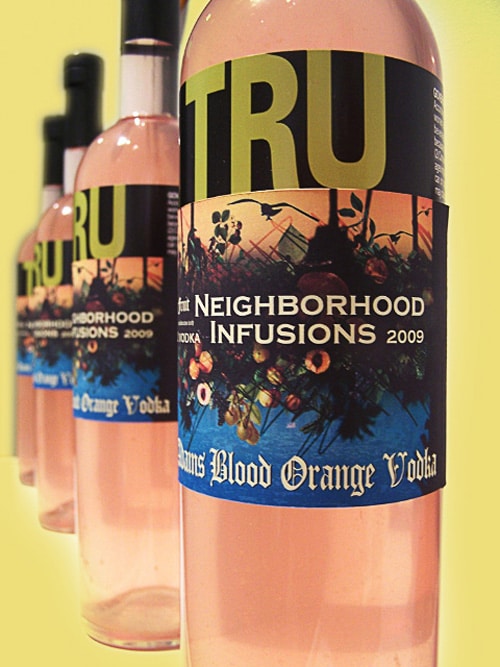 The Path is the Journey, video, 2009
Shot during a residency in Copenhagen, this video meditates on what is local and what it means to pay attention to place.  An eleven-year-old boy leaves home, wondering about his place in the world.  He finds bright yellow plums growing wild on the edge of his neighborhood and decides to pick them.  Returning home alone, he makes jam out of them, and when he is done he leaves home to begin again.  Without dialogue, the video has two voiceovers by the boy and two by his mother; the texts are from Kierkegaard, the Danish existential philosopher who lived his whole life in Copenhagen.  They pose the question of how far beyond home you must go to find truth.
The Path is The Journey- Fallen Fruit in Herlev
The Loneliest Fruit in World, video, 2010
While in a residency in Tromsø, Norway, 200 miles above the arctic circle, we became fascinated by arctic berries.  The lingonberry, the salmonberry and the blueberry grow without any human involvement and for a few short weeks become the site of intense activity as people come to pick them. Against a beautiful, spare landscape peppered with tiny blueberries, the video follows a group of Norwegians who while picking negotiate the relation between solitude, gleaning and company.  Following the berries, one gleaner leaves the group and has to decide whether to continue on her own path or re-join the group.
multi-media installation, 2008
Based on research Fallen Fruit did while on a residency in Cali, Colombia, this multi-part installation focuses on the banana, the most popular fruit in the world.  One set of nine large photographs of a banana plantation in the north of Colombia are opposed to nine portraits of workers on the plantation.  In a second gallery are two hypnotic videos face to face, one of the workers cutting, washing and packing the bananas for shipment, and the other of American teenagers eating the bananas in an endless loop.  A collection of video interviews with Colombian historians, activists and citizens rounds out the view.  This was the first segment of our work on the Colonial History of Fruit.
Civic Matters was a two week residency project at LACE
(Los Angeles Contemporary Exhibitions) which brought together eight artists and art collectives to host a similar group of seven from Scandinavia. The goal was to brainstorm about civic spaces and activist art making, and to foster collaborative and collective art projects
Fallen Fruit held a nocturnal fruit forage and a shopping cart tour of downtown Los Angeles, in which we scoured the garment and fabric district to harvest the flotsam of industrial waste. Since many of the participants were interested in craft, we then had a God's Eye workshop in David's studio on Wall St. We like the God's Eyes because they are a kind of kitsch folk tradition invented out of whole cloth; they're also easy. These God's Eyes will be placed in favorite high-yielding public fruit trees to bless their fertility and protect them from harm.
Love Apples, public art project with Islands of LA, 2008
An installation of seventy tomato plants on twelve traffic islands in LA, carefully tracked to see which thrive and which perish, à la Survivor, and then harvested in a public festival in August. "Love Apples" is an early European name for the tomato, which was considered an aphrodisiac. Our tomatoes were planted on unoccupied and irrigated public space, and nothing was destroyed or removed in placing them. The project was a test of the definition and use of public space in the city of Los Angeles, imagining new ways in which such spaces could be utilized for the enjoyment of all. Visitors were asked to sample but not hoard any tomatoes they find in public. To encourage people to explore the city's forgotten spaces, a complete map was released in the final weeks of the project. Love Apples was a collaboration between Islands of LA (islandsofla.org) and Fallen Fruit.
2006-present
Fallen Fruit invites the public to bring homegrown or street-picked fruit and collaborate with us in making a collective fruit jams.  Working without recipes, we ask people to sit with others they do not already know and negotiate what kind of jam to make: if I have lemons and you have figs, we'd make lemon fig jam (with lavender).  Each jam is a social experiment.  Usually held in a gallery or museum, this event forefronts the social and public nature of Fallen Fruit's work, and we consider it a collaboration with the public as well as each other.