Join us! for a Propagation Workshop:  DIRTY TALK Propagation Workshop with Fallen Fruit Let's propagate figs and dragon fruit to share on the Endless Orchard!   at USC Roski School of Art and Design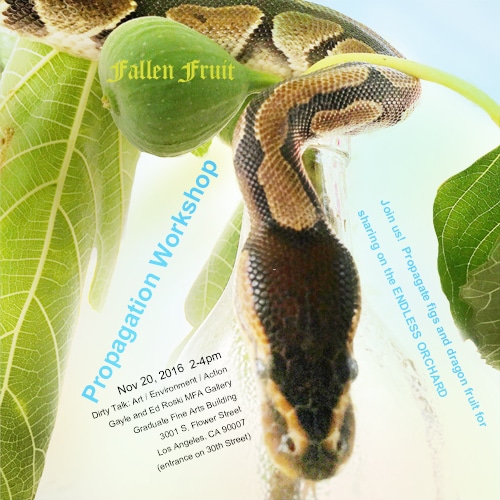 Fallen Fruit's Propagation Stations are public, participatory projects that anyone can perform by propagating a drought tolerant fruit bearing plant that can then be added to Fallen Fruit's The Endless Orchard. Interested participants should bring a fruit tree clipping of their choice to the workshop (dragonfruit, prickly pear, and fig preferred), we will help facilitate propagation.
Propagation supplies and a limited number of fruit tree clippings will be provided; refreshments will be served!