Rainbow Fruit Picking Bicycle" (Double Rainbow Edition)
Fallen Fruit (David Burns and Austin Young) 2015
Spray paint, resin fruit, Martone bike
These bikes were made for 2 people who could ride around the neighborhood picking fruit. Fruit comes in all colors of the rainbow; red, orange, yellow, green, blue and purple – apples, oranges, lemons and grapefruit, blueberries and Plums. If these bikes travel together they make a "double rainbow." Bikes come with a fruit picker and attached handlebar fruit basket.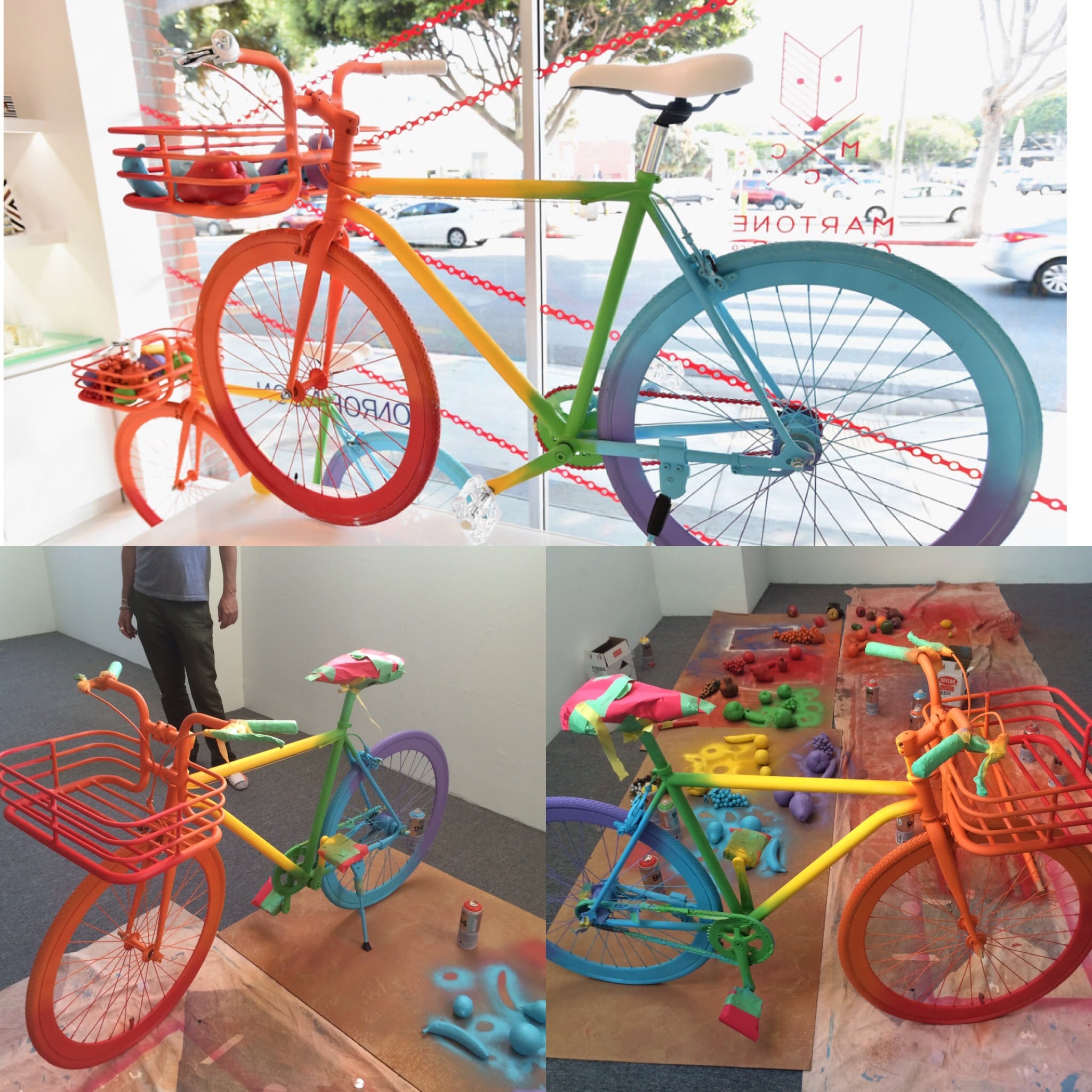 M-ART-ONE Artist Series and #UNCHAINME
Lorenzo Martone
2015
Style-driven city bike brand, Martone Cycling Co. and celebrated retailer, Ron Robinson, have unveiled a new one-of-kind art installation called #UNCHAINME. A stellar group of high profile LA-based artists joined what is the first in a series of "M – ART – ONE" art shows sponsored by the two year old bike brand including: Sket One, ToMo, Fallen Fruit, and Zachary Crane. Each of these celebrated artists used a Martone bike as a canvas, creating individual works of art showcased and available for sale in the store in Santa Monica.