September 24, 2015
Hey New York! Plant a fruit tree! Sep. 26
Plant a Tree with Fallen Fruit
It's part of The Value of Food
SATURDAY, SEPTEMBER 26, 2015
12 PM – 2 PM, PULPIT GREEN
St. John the Divine
Los Angeles collective Fallen Fruit, comprised of David Burns and Austin Young, want you—yes, you—to help them plant some small apple trees along the one of the sides of the Cathedral's Pulpit Green as part of "Temptation," their multimedia piece for The Value of Food.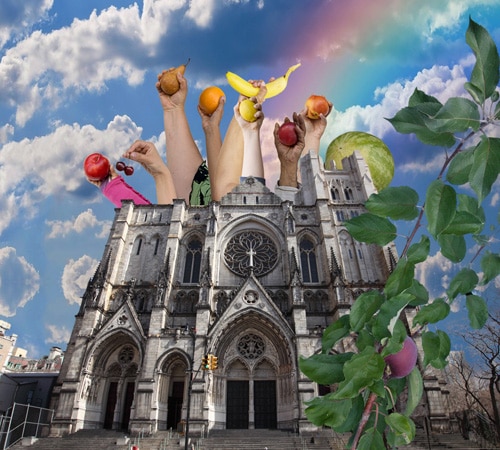 This is an invitation from Burns and Young to "share and explore the meaning of community and collaboration." They have devoted many years to similar tree mapping and planting projects in dozens of other cities, including Copenhagen, Denmark; Boulder, Colorado; Greensboro, North Carolina; and Houston, Texas.
Bring a bottle of water, comfortable clothes, gardening gloves, and a pointed shovel (if you have one) to participate. Everyone will congregate on the Cathedral's Upper Driveway (between 111th and 112th Streets east of Amsterdam Avenue) at 12 pm.